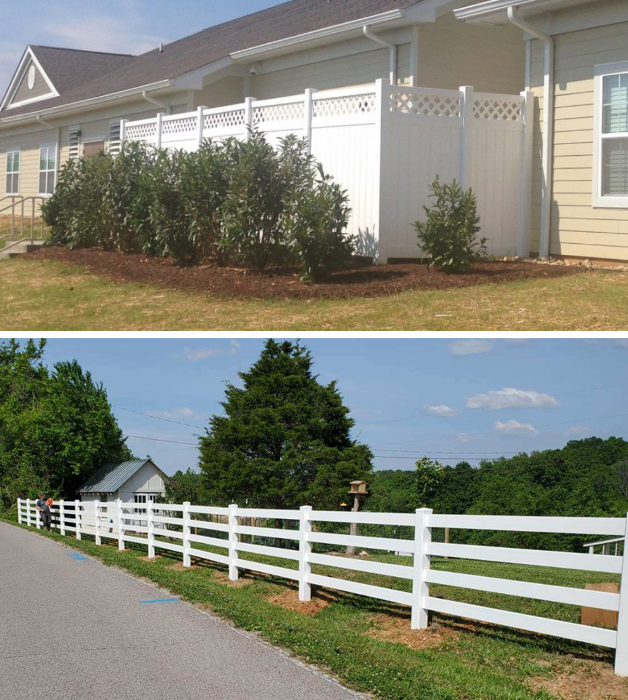 Not all PVC fences are the same.  Unlike nationwide home improvement retailers selling cheaply-made DIY products off the shelf, Clarksville Fencing offers PVC and vinyl solutions that provide superior performance at the best possible price range.  Our additives and weather-resistant coating offer the following benefits:
UV protection to preserve vibrant color and prevent sun damage
Special formulas to increase durability and damage-resistance
Temperature protection rated for extreme heat or cold
High quality color selections to accent your home or business
 Proper vinyl fencing is one of the most popular options for home owners for a number of reasons – it's low cost, virtually maintenance-free, great for the environment, and available in a wide selection of designs and colors so you can match the style of your home exactly to your liking.  Give us a call today at 931-647-5389 and one of our expert team members will be happy to talk to you about how we can beautify your home!