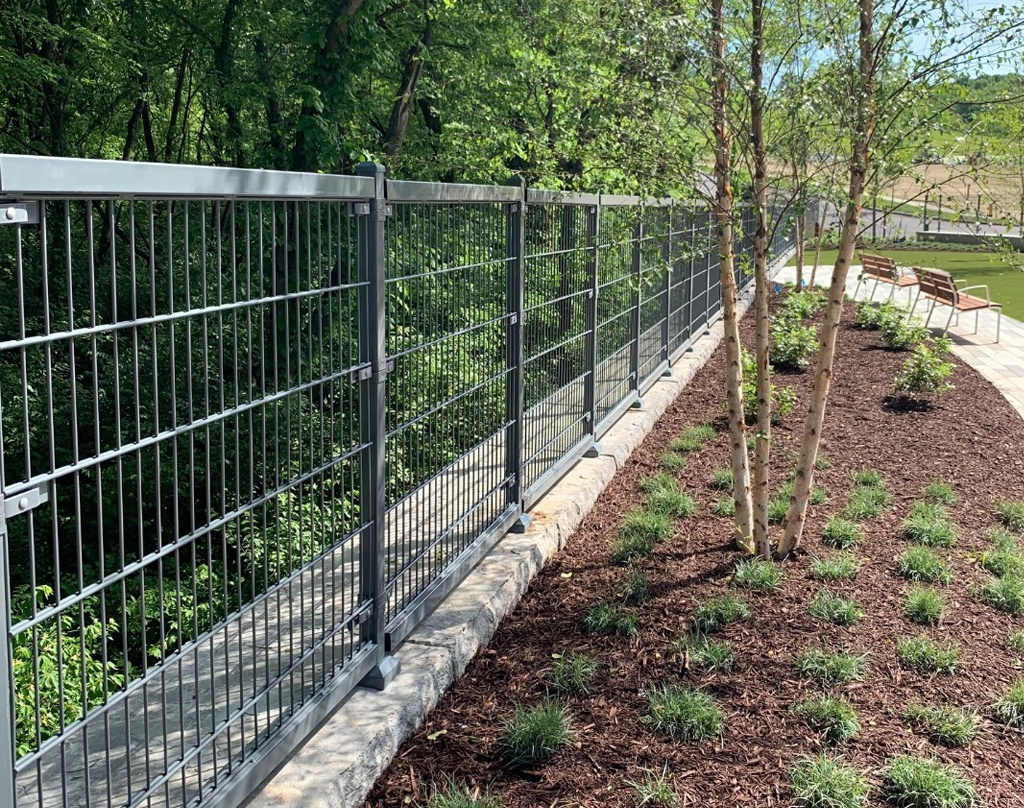 Wire Fencing for Every Application
We offer wire fencing in a variety of materials and designs, and it's important to understand the potential benefits of both depending on your project requirements:
Woven
This is the go-to solution for a variety of practical applications, most commonly used for agriculture, such as livestock pens or storage areas.  Panels are made of woven wires that are loosely twisted into spirals which overlap, creating a signature zigzag pattern similar to chain link. This creates a strong but flexible mesh that holds together under greater pressure than more rigid designs.
Welded
Welded wire is ideal for solid and inflexible barriers, crafted by spot-welding intersections of horizontal and vertical wires which creates a rigid enclosure for a firm, durable structure.  Since the welds prevent a lot of movement, this style is best used for short runs or longer stretches of level ground.