Have you been thinking about installing or replacing a fence on your property? Maybe you got busy and let the summer months slip past you, and now you feel like it's too late in the year for an outdoor project. On the contrary, fall and winter can be a fantastic time to get started! Read on to discover why this might be the best time of year to install a new fence.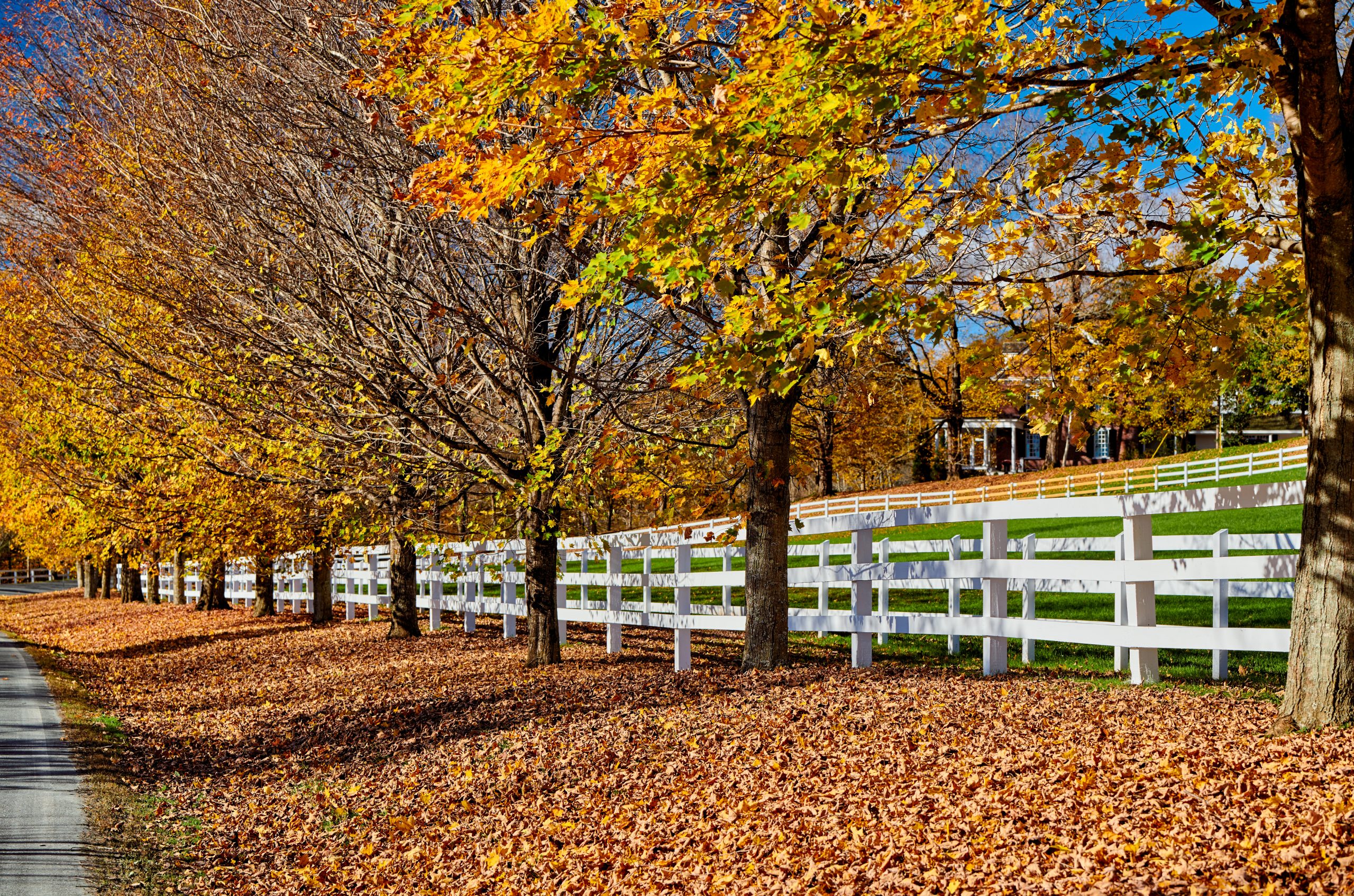 Contractors Are Less Busy in Fall and Winter
During the off-season, contractors are able to turn estimates faster, and they have more flexibility for scheduling your job. In fact, it's very likely that they'll be able to finish your entire project faster. Because most people put off a new fence until the warmer months arrive, you can take advantage of these slower months to get faster service. Of course, at Clarksville Fencing, our customers always receive the best possible treatment. However, there are definitely some advantages to calling us when we're not swamped with jobs!
Save Money During the Off-Season
Because so many fences are built in the spring and summer, the prices of materials tend to rise. By choosing to build your fence in the off-season, you may be able to take advantage of better prices. Whether it's because there were some surplus materials sitting in a warehouse, or because your contractor didn't have to pay their employees for overtime, fencing projects are generally cheaper during the fall and winter months. This could mean a more affordable fence for you, or maybe one that falls in line with your original budget but uses better materials.
Drier Months are Better
Average rainfall tends to be the highest in the spring. Nevertheless, that's when most people get the urge to tackle outdoor projects, including installing a new fence. However, drier weather is generally better for fence installation. Not only do fence posts settle better when the ground isn't muddy, but unfinished wood is vulnerable to too much precipitation before it's able to be stained. Therefore, it's best to put up a new fence, especially a wooden one, before the rainy spring months come around.
Allow More Time for Wood to Season
One thing that makes fall or winter the best time of year to install a wooden fence is the time it takes for the new wood to season properly. If a new wooden fence is exposed to harsh summer days too quickly, all that direct sunlight can cause the wood to warp or even split. By installing a fence in the off-season, you give it time to gradually acclimate to your environment before those hot summer days beat down on it. Even for fences made of other materials, it's good to have some breathing room between the installation of your new fence and the onslaught of spring rains and summer sun.
Build It Now, Enjoy It Later
One final thing to keep in mind is that if you spend your fall or winter installing a new fence, that means you get to spend your entire spring and summer enjoying it. You won't have your family gatherings or cookouts interrupted by contractors, and you won't have to worry about scheduling. Your fence will already be standing there, shiny and new, just waiting for you to head out into the yard and enjoy it! In other words, if you want to maximize the number of days you can enjoy your new fence, schedule the installation during a part of the year when you're not as likely to be doing things outdoors. It's as simple as that.
The Best Time is Right Now!
This is the best time of year to install a fence! If you've been putting off a fence project, there's never been a better time to get started. Wouldn't it be great to have a new fence finished and ready for you to enjoy when the first warm days come around? Contact Clarksville Fencing today, and we'll be glad to help you with the details. Don't put it off another day!