Whether you're beginning a long-term, large-scale construction project, or simply making a small improvement to your property, you should protect your work site with a fence. While not required by law in all areas, a fence can protect your workers, your community, and your bottom line. Depending on the size and scope of your project, there are both permanent and temporary options available to meet your needs. Regardless of the type of fence you ultimately choose to install, you will enjoy five important benefits: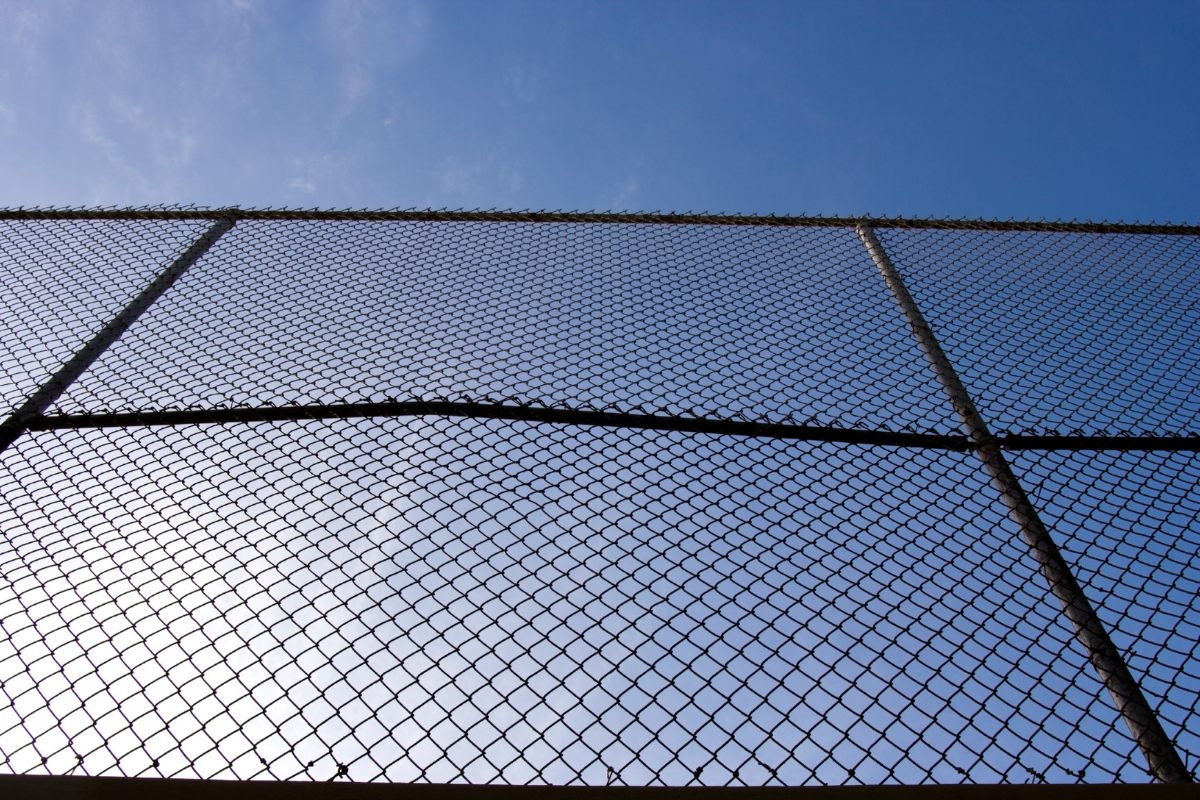 Safety
The most important thing that a work site fence does is to make it clear that it's a work site. If you don't mark the area clearly, there's really nothing to stop people from wandering onto your site. Furthermore, you may be held liable for anything bad that happens to them while they're on your property. This is true of anyone, but it's especially true for children who enter your site looking for an interesting place to play or hide. Work sites tend to have all kinds of dangerous, sharp or heavy materials and machinery lying around. There may also be holes or pits dug in the ground which can pose trip or fall hazards, especially at night. The CDC reports that 62% of fatal work injuries reported from 2003-2017 occurred in private-sector construction sites. If construction sites are dangerous for trained workers, they're even more dangerous for joggers and kids! Putting a simple fence around the site makes it clear to everyone that they have no business entering the area.
Access Control
Not only does a fence keep people out of your job site after hours, it can also ensure that only authorized people enter it during the work day, as well. By reducing the number of places that unauthorized people can enter the area, you decrease the workload on foremen and other security personnel. It's much easier to keep an eye on one or two gates than to constantly monitor several hundred feet of perimeter. There are many reasons that an unauthorized person might want access to your site, and just as many reasons you might want to keep them out. Regardless of their motives, they can't just walk on if you've got a fence around the area. Lastly, humans aren't the only creatures liable to wander onto your work site – a fence can keep animals out, too.
Loss Prevention
According to a report published in 2017 by the National Equipment Register, equipment theft from job sites is estimated to cost businesses between 300 million and one billion dollars annually. These statistics don't take into account hand tools and other small items. Even worse, less than 25% of stolen equipment is ever recovered. Obviously, a fence helps to keep your valuable equipment from walking away.
Privacy
While some construction projects don't involve sensitive information, others might require more discretion. Perhaps an exterior wall is incomplete, exposing details of a building's interior structure or purpose. You might not want everyone in the neighborhood to know where the nursery is, or the cash office. At other times, maybe you just want to save all of those renovations for a "big reveal" on a certain date. Having the right kind of fence around your work site can keep out prying eyes as well as greedy hands.
Branding
Everyone knows that a fence can promote safety and security, but have you considered that all that nice, flat surface area can also be used to advertise? Many construction companies place their logos on their work site fencing. This serves to identify who is doing the work, as well as potentially attracting future business. Actually, you can share any message you want. Branding is not limited to a certain type of fence, either, as vinyl banners can even be attached to low-cost chain-link panels. This has the added benefit of making the chain-link fence harder to see through while simultaneously sharing your message with the community.
Play It Safe!
The bottom line is that any active work site is always a liability waiting to happen. A fence goes a long way toward minimizing risk and promoting a safe work environment. Whether you have a dedicated site where you'll be doing work for a long time, or you're just working on something for a weekend, Clarksville Fencing has a solution that will meet your needs and your budget. We've installed nearly 10,000 fences all over Middle Tennessee and Southern Kentucky over the past 45 years, so we definitely know what we're doing.  Contact us today or use our online quote form to get the ball rolling!