A professionally installed fence can offer you many things: from curb appeal to adding value to your home. But one of the most important things a fence can bring you is protection. Whether you're trying to keep something out or keep something in, a fence is a great option for you if you're looking for an extra sense of security. Here are just a few ways fences can help protect you.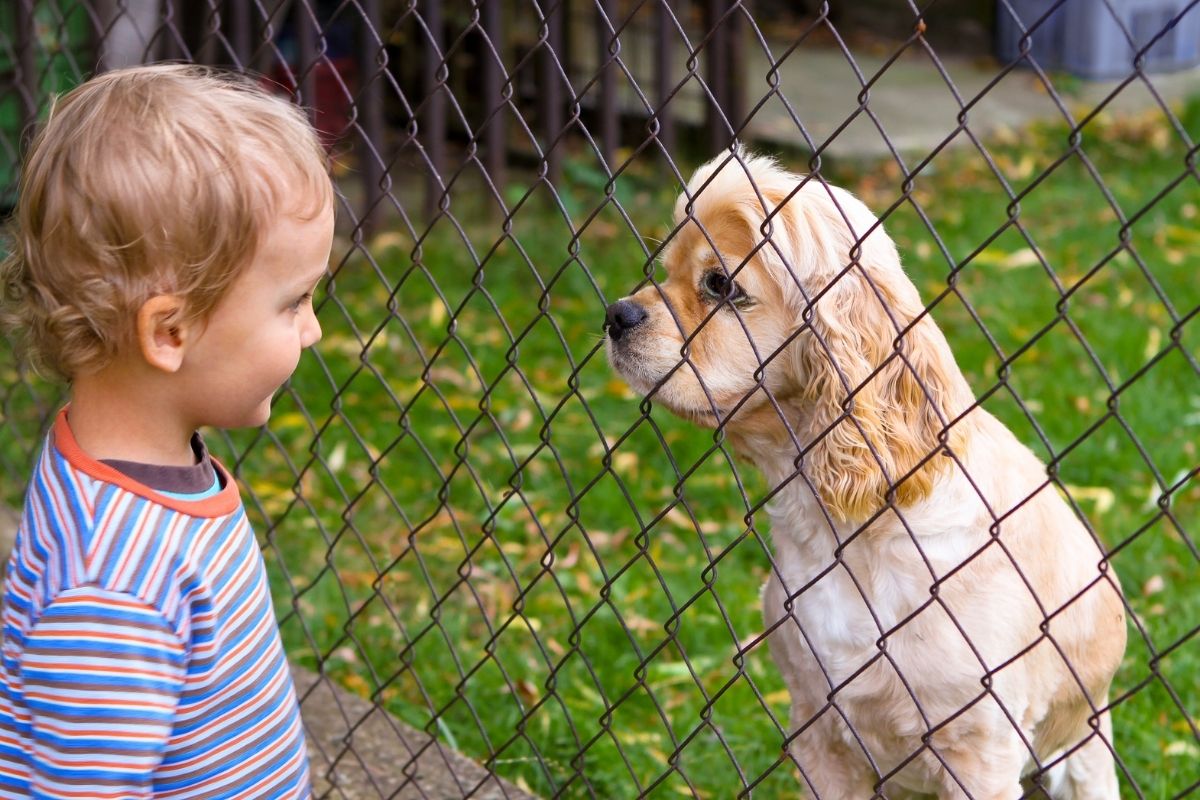 Your fence can provide extra security.
Feel like you need some extra security? Maybe you've already added cameras to your property. But another great way to protect your home or business is with a fence. PVC and vinyl fences can offer privacy, whether you're inside watching TV or outside enjoying your yard. Not only can they protect against prying eyes, but they can keep burglars and thieves off your property.
Another great option for protecting your property are ornamental fences. Not only do they look beautiful, but they are nearly impossible to climb. Aluminum ornamental fences are also incredibly sturdy and require very little maintenance. This means you can have one installed and immediately be able to sleep better at night knowing you've added another layer of protection to your home and you don't have to think about its upkeep.
Keep things in… or out.
Whether it's pets or livestock, fences can help protect all your fuzzy friends. When you have a fence, you can easily let your dog out into your yard without having to worry about them running away. This is especially helpful if you happen to live near a busy street. If your dog happens to be aggressive, you can even post signs on your fence warning others. The fence will keep your dog away from any passersby and you won't have to worry about other's safety, or the safety of your dog.
A fence can offer the same protection to your children.  It will give you peace of mind while they play in the yard. This will allow you to relax and enjoy your yard too, knowing they can't get far.
Not only can fences keep your pets or children from leaving your eyesight, it can also keep other things out. If you happen to live somewhere a little more rural, a fence will keep predators at bay. A welded or woven fence is an excellent choice for pens for your livestock. A fence can also help protect your garden from any little critters wanting to help themselves to a free salad bar.
Protect against unseen forces.
When you think of fences offering protection, your mind usually jumps to physical threats like burglars or wild animals. However, fences can also offer protection against things like wind and noise. High winds can damage your home or business. They can rip off siding or toss around lawn furniture. When you have a fence, especially wooden or vinyl that you can't see through, it provides a buffer between your property and the wind. Especially if the fence is taller, it will give you even more protection from the wind.
If you live in a neighborhood where all your neighbors are very close or even if you live near a busy road, a fence can help dampen noises. It would have to be a fence similar to one that would block out the wind. You need a solid barrier between you and whatever the source of noise may be. With a fence, it is easier to enjoy your own backyard while your neighbors enjoy theirs or traffic goes zooming by.
A fence inside a fence.
I know it may sound strange. But if you have a swimming pool you're going to need a fence around it as well, not just your property line. Whether you bought a home that already had a pool, or you're thinking of adding one to your home, there are things to consider first. Owning a pool is a great way to cool off during the hot Tennessee summers, but it can also bring many hazards. Depending on where you live, there will be different sets of regulations you have to follow regarding pool code. You want to make sure you create a safe environment around your pool so you can get the most out of it. If you live in Montgomery County, you can check out our blog for more details about fence specifications. It may seem daunting, but Clarksville Fencing knows everything that goes into building a fence around your pool.
Want to learn more?
Not only can a fence offer you protection from a variety of things, but it can also look good. There's no need to sacrifice curb appeal for security. At Clarksville Fencing, we have a variety of different fence options for you to choose from. Visit our website to learn more or contact us today to request a quote!