Wooden fences can be a beautiful addition to any home. However, if they are not properly maintained, they can quickly become an eyesore. Maybe you bought a home with an old wooden fence in the backyard or the one you installed yourself is looking a little worse-for-wear. Over time, wood can become damaged or start to deteriorate. If your fence isn't looking as great as it did when you first moved in, it may be time for a replacement. As a homeowner, it's important to regularly walk along your fence, inspecting it for any damage or wear-and-tear. Not sure what to look for? Here are 5 signs you may need to replace your wooden fence.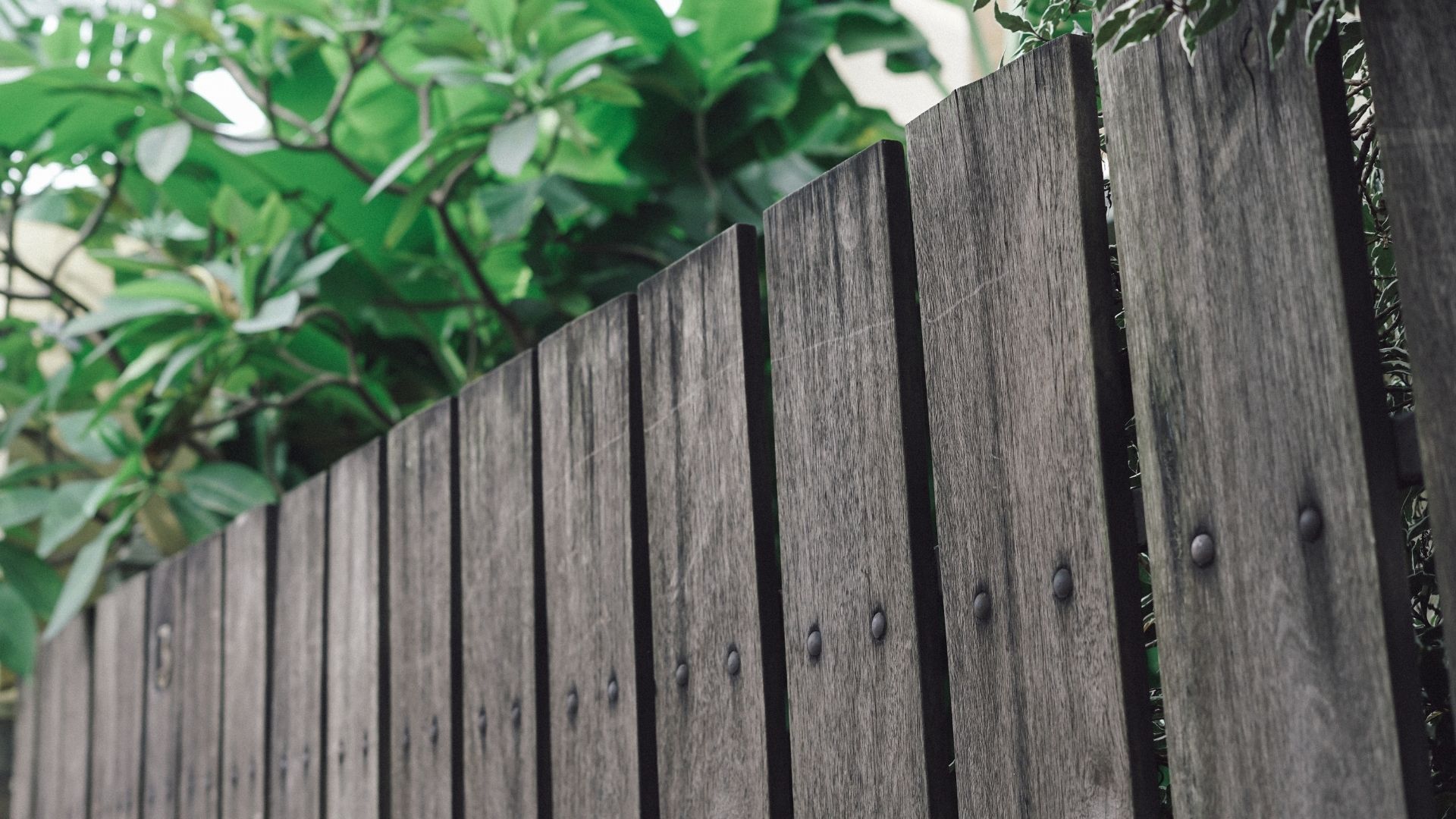 1. It's leaning.
Have you noticed that parts of your fence are starting to lean? Unfortunately, this isn't something that can simply be fixed by straightening the fence. Not only that, it is usually an indicator that there's a more serious issue with your fence. If not fixed, your fence could even just topple over one day. If you notice your fence is starting to lean in spots, it may mean that one of your fence posts has been damaged. If it's only in one spot, you may be able to replace the post in question and be fine. However, if you're noticing your fence is leaning or sagging in multiple areas, it may be a sign that your fence is past its prime and needs replacing.
2. You've found rot.
Rot could be one of the reasons your fence posts are giving out and your fence is starting to lean. If you notice yellow or grey stains on your fence, it could mean that the wood is starting to rot or even grow mold. Of course, if it's only a few boards you could replace them yourself. You could even replace them with treated lumber to help them last longer. Unfortunately, if you live in an area where it rains a lot, you will be more susceptible to this problem. What happens when a few boards becomes the entire fence?
3. It was damaged.
Even the most well maintained fences can be damaged. The most common damaged to fences come from extreme weather. Excessive rain or snow over time will rot the wood, while hail can cause damage in an instant. A storm with high winds alone could damage your fence, and that's not even taking into consideration the possibility of a tree falling on it. If you notice the wood starting to splinter from any sort of damage, this will weaken the integrity of your fence.
However, it's not just weather that can damage your fence. If you start to notice holes in your fence, this could be a sign of insects, mice, or even microorganisms. Although the holes may seem small, by the time you've noticed them, there is a chance there is much more damage than meets the eye.
4. There are missing boards.
Missing or broken boards are one of the most visible signs that it may be time to replace your fence. Not only do missing boards take away from the appearance of your fence, they also mean your fence is no longer able to do its job. Chances are you got the fence to help keep your children or pets safe inside your yard. If boards are missing or broken, then children and pets will be able to slip out. Or if you mainly installed a fence for privacy, missing or broken boards won't be keeping any prying eyes away.
Just like when it starts to lean, missing boards can also be a sign that your fence is losing its structural integrity. Nails could be loosening from the wood and your fence stands the chance of falling over completely. 
5. Repairs are too costly.
Although you could easily fix a missing board or a leaning fence post, these expenses can add up over time. If you notice that each year you're fixing your fence more and more, it may be time for a replacement. You may think repairs in the moment are cheaper than a full out replacement, but you must consider all these costs over time. If you are getting on in years, repairs you were once able to do yourself might have to be hired out to contractors, adding to your costs.
You must also consider the age of your fence. If your wooden fence is older than 10 years, then there's a chance that no amount of maintenance you do will help it. 
Get a Quote Today!
If you're thinking of replacing your old or damaged fence, Clarksville Fencing has a vast range of products for you to choose from. Whether you're looking for something more ornamental, or a sturdy vinyl fence that will last for decades to come, we've got you covered. Contact us today for a quote!