Homeowners constantly seek ways to increase the value of their homes, and one often overlooked method is through fence installation. A new fence not only enhances your home's curb appeal but also adds to its security and privacy, elements that prospective buyers highly appreciate. Choosing a local fencing company like Clarksville Fencing for your residential fence installation can substantially increase your home's worth. Let's dive into how you can achieve this.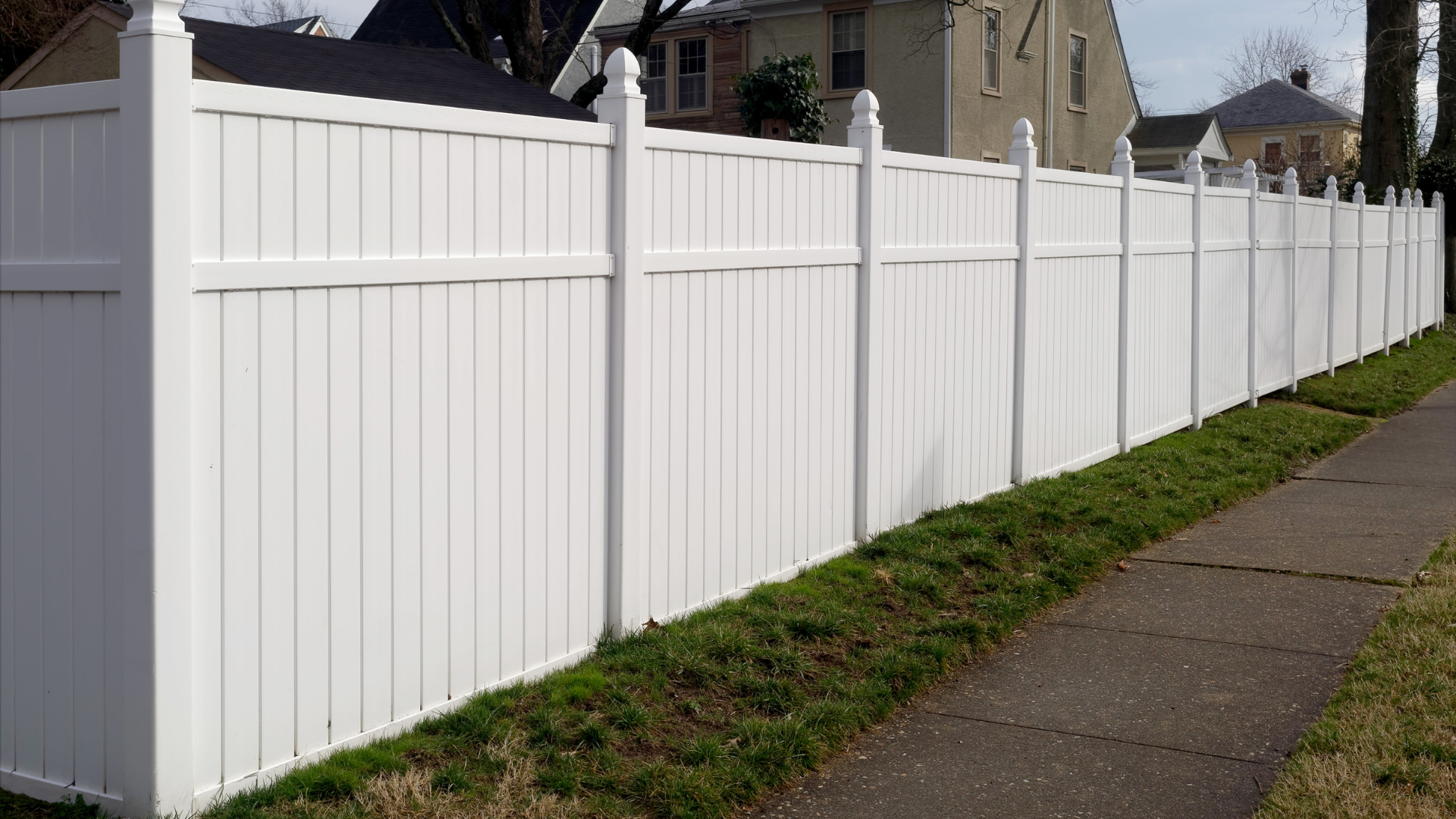 1. Boost Curb Appeal with a New Fence
One of the primary ways a new fence can increase your home's value is by enhancing its curb appeal. A well-designed, well-installed fence adds to the aesthetic appeal of a property. Vinyl fencing, with its variety of styles and colors, can complement your home's exterior décor and create a visually appealing boundary.
2. Improve Security and Privacy
Homebuyers prioritize security and privacy when looking for a new home. A sturdy, professionally installed fence can deter unwanted intrusions and provide a sense of seclusion. Aluminum fencing is particularly effective for security purposes due to its strength and durability.
3. The Longevity of Vinyl Fencing
Vinyl fencing has gained popularity due to its longevity and low maintenance needs. Unlike wood, it doesn't warp, rot, or get damaged by pests, making it a cost-effective choice in the long run. This durability can be a strong selling point for potential homebuyers, further boosting your home's value.
4. Aluminum Fencing: A Blend of Elegance and Strength
Aluminum fencing offers the elegance of wrought-iron fences without their high maintenance requirements. Its resistance to rust and corrosion, coupled with its strength, makes it an ideal choice for homeowners seeking a balance of beauty and durability. This type of fence can enhance your home's exterior charm, thus increasing its market value.
5. Sustainable Fencing Options and Home Value
With the rising trend of environmental sustainability, eco-friendly fencing options can also boost your home's value. Both vinyl and aluminum fencing are recyclable, making them an excellent choice for homeowners who prioritize sustainability. For more on sustainable home improvements, check out this resource from the U.S. Department of Energy here.
6. Regular Maintenance and Fence Lifespan
Regular fence maintenance can extend the lifespan of your fence and maintain its appearance, both factors that contribute to your home's value. A local fencing company can provide maintenance services and advice to keep your fence in top condition. Regular maintenance saves money on extensive repairs and replacements in the long run and ensures your fence continues to add value to your property.
7. Making a Lasting Impression
A new fence can help make a lasting impression on potential buyers. A well-maintained, stylish fence speaks volumes about a homeowner's attention to detail and care for their property. Whether it's a vinyl or aluminum fence, a well-chosen boundary can be the deciding factor that sets your home apart in the real estate market.
8. Choosing the Right Local Fencing Company
The benefits of a new fence can only be realized if it's properly installed. That's where a local fencing company comes in. By choosing a reputable company like Clarksville Fencing, you're guaranteed a high-quality fence installation that adheres to local regulations and standards. Our professionals can provide advice on the best type of fence for your property and ensure its installation increases your home's value.
If you're considering installing a new fence or replacing an old one, contact us today. As a trusted local fencing company, we're committed to providing top-quality fencing services that cater to your specific needs and preferences, helping you maximize the value of your property.