Landscaping isn't just about planting trees or laying out flower beds – it's an art that requires careful planning and consideration. One of the most important but often overlooked elements of landscaping is fencing. Choosing the right type of fence, whether it's vinyl, aluminum, or an ornamental fence, can significantly enhance your property's curb appeal. This blog post explores how different types of fences can complement your landscaping efforts and why you should consider a residential fence installation by a trusted local fence company like Clarksville Fencing in Clarksville.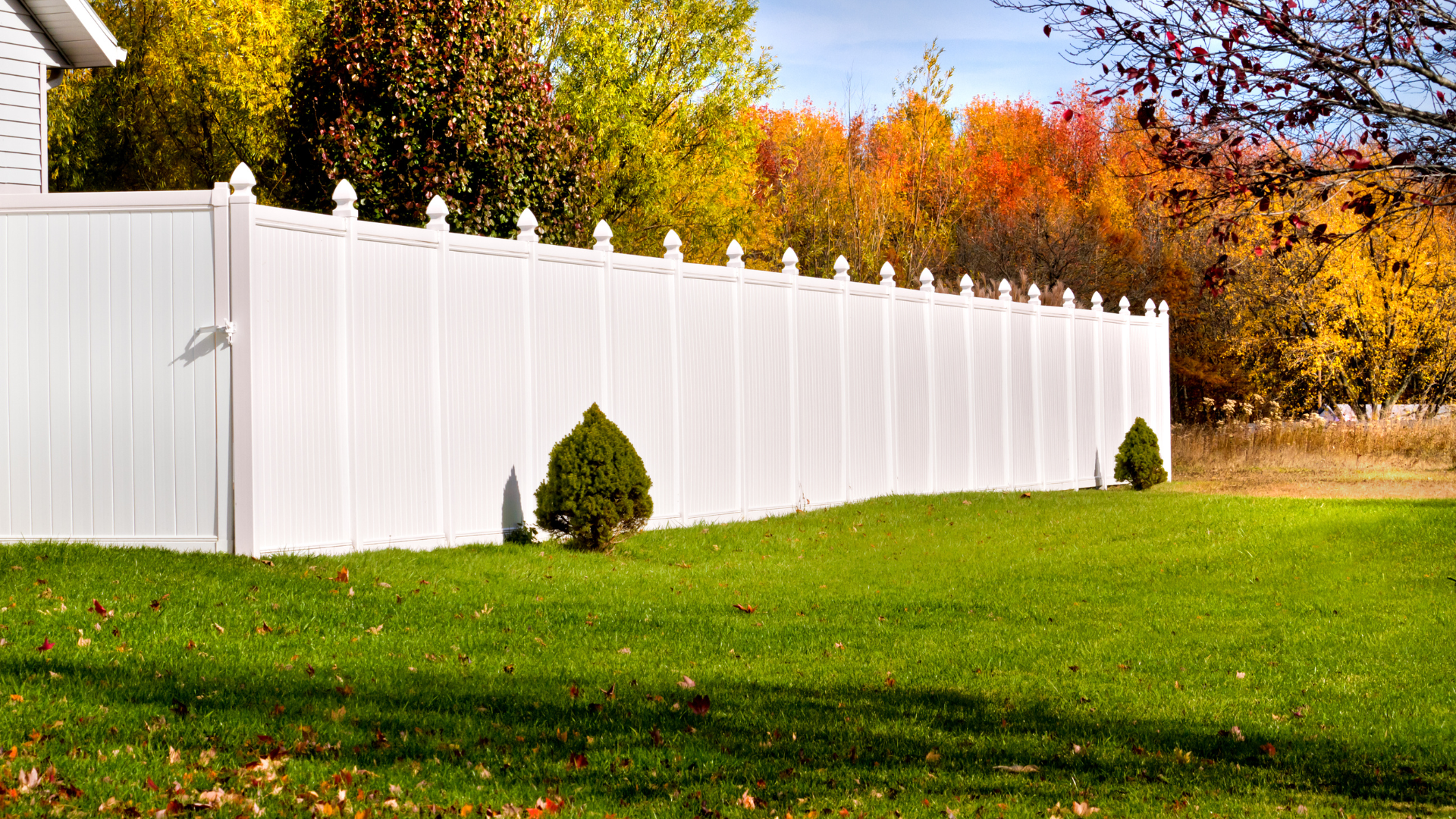 The Role of Fencing in Landscaping
Fencing plays several crucial roles in landscaping. It serves as a boundary, providing privacy and security, but it also plays a major role in the aesthetic appeal of your property. The right type of fence can accentuate the beauty of your landscape while also adding value to your home.
Fencing as a Frame for Your Landscape
Think of your fence as a picture frame for your property's landscape. It's not just a boundary – it's a backdrop that highlights the beauty of your landscape. This concept works particularly well with decorative fences like ornamental and vinyl fences, but even simpler designs like aluminum fencing can effectively frame your landscape.
Residential Fence Installation: A Local Touch
When it comes to fence installation, it's essential to work with a local company that understands your community's specific needs and requirements. In Clarksville, for instance, our company offers personalized services, ensuring each fence installation enhances the unique beauty of your property and neighborhood.
The Best Fences to Show off Your Landscaping
Vinyl Fencing: Versatility and Aesthetics
Vinyl fencing is known for its versatility and aesthetics. It comes in a variety of styles and colors, allowing you to choose one that complements the theme of your landscape. Furthermore, vinyl fences require minimal maintenance, ensuring they remain attractive for years to come. Consider incorporating vinyl fencing into your landscaping design for a stylish, low-maintenance option.
Aluminum Fencing: Strength and Elegance
Aluminum fencing combines strength and elegance, making it an excellent choice for enhancing your property's curb appeal. Its strength offers security while its elegant design adds a level of sophistication to your landscape. Moreover, aluminum fences are resistant to corrosion and require minimal maintenance, making them a long-lasting option.
Ornamental Fencing: A Statement of Style
An ornamental fence can be the standout feature of your landscaping design. It adds a touch of elegance and luxury to your property, making a bold statement about your personal style. Ornamental fencing often features intricate designs, which can be tailored to match the style and aesthetic of your home and landscape.
The Power of Fencing in Landscaping
Fencing is more than just a boundary or a security measure – it's a powerful landscaping tool that can dramatically enhance your property's curb appeal. With the right choice of material and design, you can transform your landscape and increase your home's value.
If you're in Clarksville or the surrounding areas and looking for a trusted local fence company, contact Clarksville Fencing today. Our team of professionals will help you choose the right fence for your landscape and ensure it's perfectly installed to enhance your property's beauty!