Wooden fences are a classic choice for many homeowners, providing a timeless look that can add character and charm to any property. However, this beauty comes with a price: high maintenance requirements. Wood fencing, while attractive, requires a significant amount of upkeep to keep it looking its best and to ensure its longevity. Keep reading to learn more about the maintenance requirements of wooden fencing and how they can end up consuming a considerable amount of your time- time you could be spending with your family in the privacy of your backyard.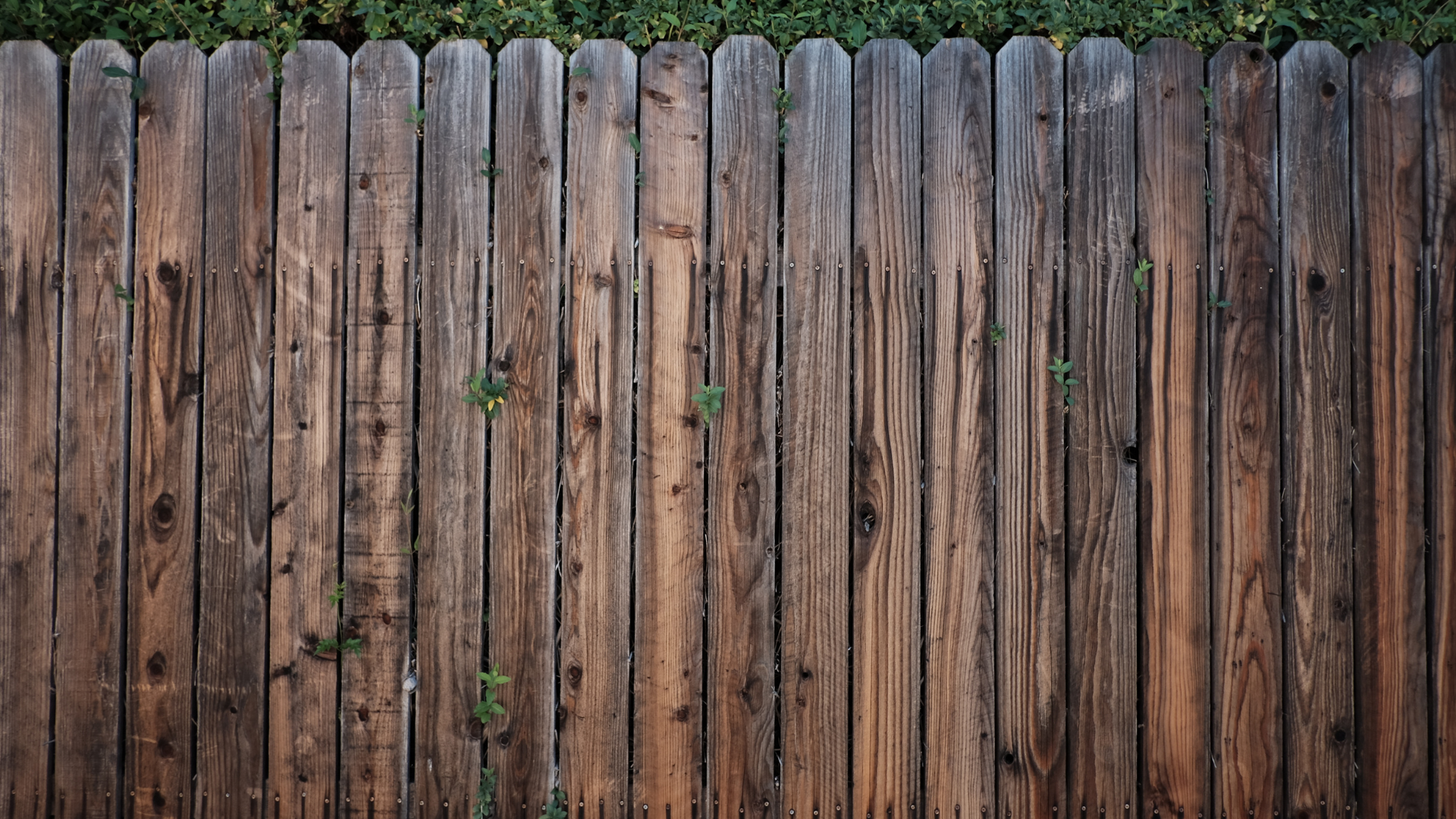 Understanding Wood Fencing and Its Allure
Wooden fences are beloved for their natural aesthetic, versatility, and affordability. Whether you prefer the rustic look of cedar or the durability of redwood, wood fencing offers a variety of options to fit any homeowner's needs. However, the charm of a wooden fence comes with a price: intensive and regular upkeep.
The Regular Maintenance Demands of Wooden Fencing
Wood is a natural material, and it's prone to wear and tear. Regular maintenance for a wooden fence can involve several tasks:
Routine Cleaning: Wood fences need routine cleaning to prevent mold and mildew buildup. This process typically involves using a specialized cleaner and a stiff brush, a task that can be labor-intensive and time-consuming.
Regular Sealing and Staining: To maintain their appearance and durability, wooden fences require regular sealing and staining. This not only involves applying the products but also preparing the fence by cleaning and sanding it first. This process needs to be repeated every 2-3 years.
Constant Vigilance for Damage: Wood fences are susceptible to damage from a variety of sources, including insects, rot, and weather conditions. Homeowners need to regularly inspect their fence for any signs of damage and take quick action to address these issues.
Wood Fence Repair: A Year Round Struggle
The difficulties of wooden fence maintenance are not limited to a particular season; they are year-round. Each season brings its own unique challenges that can affect the health and appearance of your fence.
Winter: During winter, your fence is subjected to freezing temperatures, snow, and ice, all of which can cause significant damage. The freeze-thaw cycle can lead to the wood expanding and contracting, resulting in cracks and warping.
Spring: In spring, the main concern becomes moisture from rain showers. Excessive moisture can lead to the growth of mold, mildew, and moss on your fence.
Summer: Summer brings with it the challenge of heat and sun exposure. The strong sun can cause the color of your fence to fade, requiring you to repaint or re-stain it to keep it looking its best. In extreme cases, the wood can also dry out and split.
Fall: In fall, falling leaves can accumulate on and around your fence, causing damp spots that may encourage wood decay. Leaves can also trap moisture against the fence when they get stuck in between boards.
Residential Fence Installation: Beyond Wooden Fences
While wooden fences are a popular choice, there are other options that require less maintenance. These alternatives could save homeowners valuable time and effort in the long run.
Vinyl: Vinyl fencing has become increasingly popular among homeowners for its minimal maintenance needs. Unlike wood, vinyl does not warp, rot, or get damaged by pests. It also does not require any painting or staining and can be easily cleaned with a simple hose-down.
Aluminum: Aluminum fencing offers the ornamental appeal of traditional wrought-iron fences without the demanding maintenance requirements. Known for its strength and durability, an aluminum fence is resistant to rust and corrosion, which makes it an excellent choice for both security and aesthetic purposes.
Chain Link: While not as aesthetically pleasing as other types of fencing, chain link fences provide excellent security and are durable enough to withstand the harshest weather conditions. They're also easy to repair and require very little maintenance, typically needing only occasional tightening and fixing of loose sections.
The Hidden Time Cost of Wooden Fencing
Wooden fences can be a beautiful addition to any property, but homeowners should be aware of the time commitment involved in their maintenance. From regular cleaning and sealing to inevitable repairs, wooden fencing can demand a considerable amount of time and effort.
If you're in the Clarksville area and considering your fencing options, reach out to our team. Whether you're interested in a replacement for you wooden fence or have never had a fence before, contact Clarksville Fencing today to request a quote! Our experts are here to help guide you through the process of residential fence installation.