With winter weather just around the corner that can mean snow and ice. If your home or business has exterior stairs or ramps, now is a great time to learn how you can keep them non-slip and as safe as possible!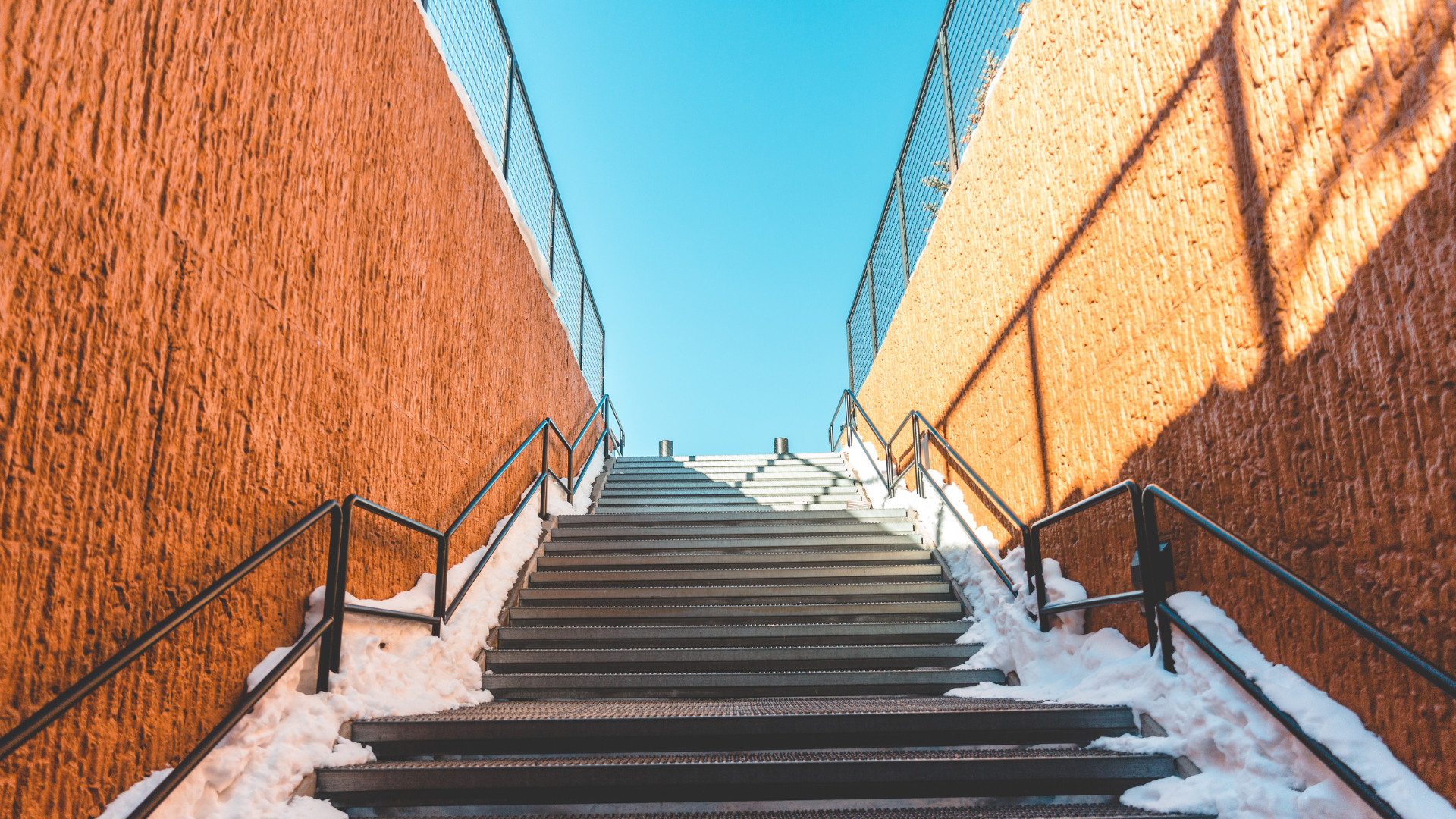 Shovels and Brooms
Depending on what your ramp or stairs are made out of, a traditional metal shovel might not be the best option for you. Although they may be stronger, they are also more prone to scratching or damaging your stairs or ramp. Instead, opt for a plastic shovel. If you aren't expecting much snow this winter, a push broom may be the way to go instead. They are softer and less harmful to your surfaces, and with the wide brush head, they make clearing snow a breeze.
Ice Melt
You might not believe it, but there are actually a lot of different types of ice melt on the market. If you are heading to the store for some ice melt before the next winter storm, make sure you're purchasing the right one! Along with the various salt options, there are also liquid ones available to you. If you have a metal ramp, stairs, or even railings, you need to be extra careful that you are getting a non-corrosive ice melt. You might not be sure which ice melt is noncorrosive, don't worry. If it says it's safe for your pets, it is also safe for your ramp, stairs, and railings.
Secure Railings
One of the best safety precautions you can take this winter is to make sure your railings are secure on your stairs or ramp. You should always use handrails when ascending or descending a stairway but with the often slick winter conditions headed our way, that is more pertinent than ever. Before the winter weather hits, complete a full inspection of your railings. If they are metal, check for any rust and remove it immediately. All you need is a wire brush and some elbow grease. Then make sure to paint it with rust-resistant paint or sealant. You'll also want to make sure that the railings are not wobbly or leaning. Usually all it takes is a screwdriver or wrench to tighten any fixtures that have come loose.
If something happens and you need to install new railings on your exterior stairs or ramp, Clarksville Fencing can help you decide which railings are best for your home or business. Request a quote today and stay safe this winter!