When it comes to winter fence maintenance, there are certain steps you should be taking regardless of the material your fence is made out of. It's always a good idea to clear away any low hanging branches near your fence. A bad winter storm could cause them the fall. It's also a good idea to clear away any remaining leaves from the base of your fence. The extra moisture that comes with winter can become trapped leading to mold, mildew, or even rot. However, if you have a metal fence- whether wrought iron or aluminum- there are some additional steps you should take this winter to ensure your fence is standing strong and looking great come spring.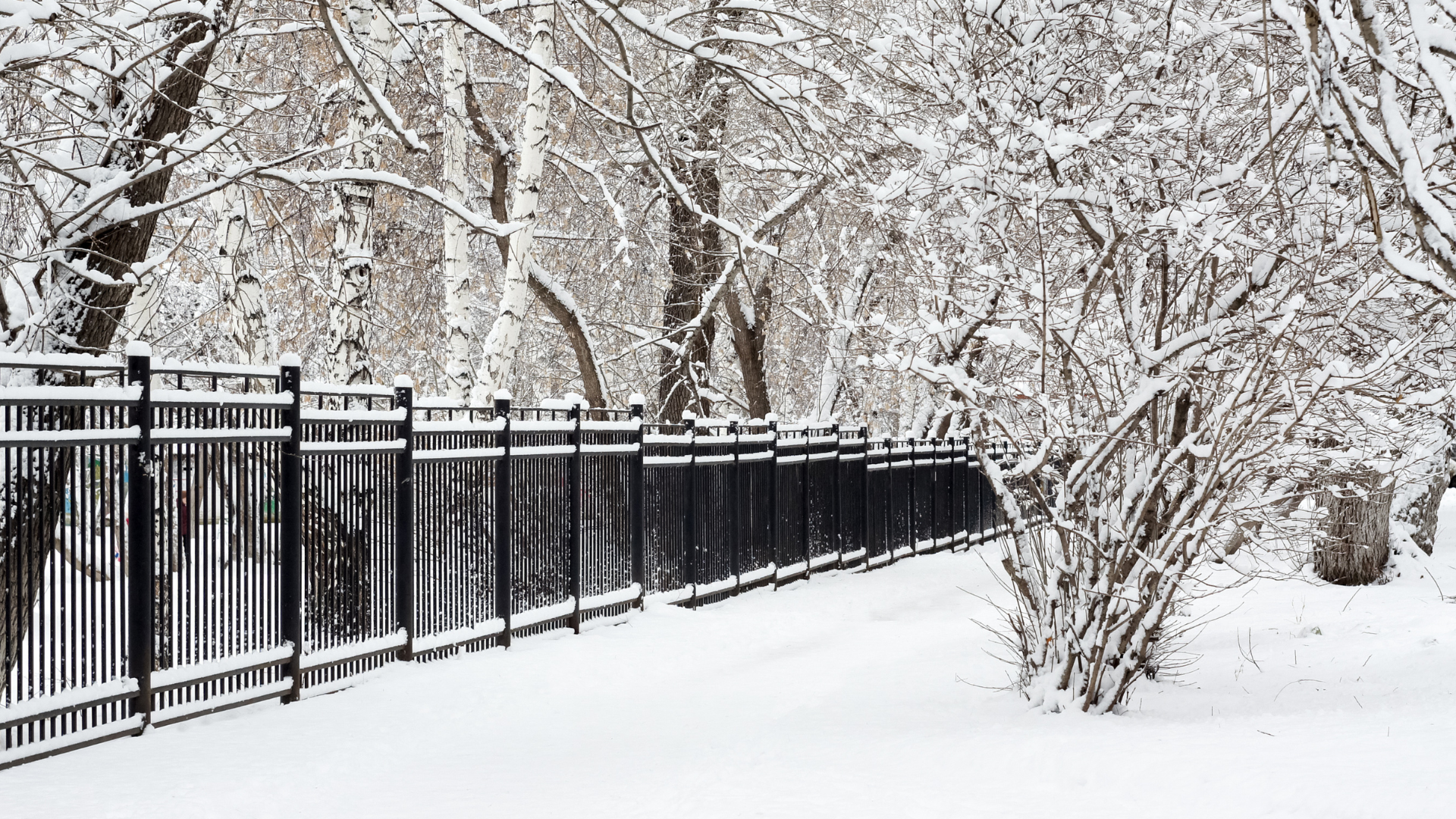 Remove Rust
Metal fences should be thoroughly cleaned before that winter weather hits. If you notice any rust, even the smallest speck, on your metal fence, remove it! This will help you to prevent further rust damage from happening. You can use a small wire brush to remove any rust that you find on your fence. Once the rust is removed, you'll want to repaint with rust-resistant paint or use a sealant on your fence. While the increased moisture in winter can lead to rot in wooden fences, it can lead to rust in your metal fence. Either way, the outcome is generally the same: the degradation of your fence. If your metal fence is located near the road or your driveway and salt is used to de-ice during the winter, a good paint or sealant can also protect your fence from the harsh salt.
Control Plant Growth
Plants that are too close to your fence can cause unnecessary damage. It doesn't matter what material your fence is made out of. These plants can trap excess moisture. In metal fences, that excess moisture means rust. Rust means that your fence is being structurally compromised. Any large trees with overhanging branches should also be trimmed in the event of an ice or snow storm. These storms could cause them to fracture and fall onto your metal fence.
Check Fence Posts
Just like wooden or vinyl fences, metal fences are susceptible to sagging fence posts. While in other types of fence this could be caused by the rotting of the posts, in metal fences it is often caused by the shifting of earth. If you live in an area that experiences a lot of fluctuations in temperature throughout the winter, this can lead to your soil shifting. The constant freezing and thawing of the ground will shift the soil and in turn your fence posts. If the integrity of your fence posts is compromised, this could allow large sections of your metal fence to lean or even collapse completely. If your metal fence is damaged beyond repair this winter, Clarksville Fencing can help you find the perfect replacement. Contact us today for a free quote!