The two most popular choices for residential privacy fencing are wooden and vinyl fences. When you decide to install a fence, it is likely that you will be trying to decide between the two of these materials. Although they both have their pros and cons, in the end you'll have decide which one's pros outweigh their cons.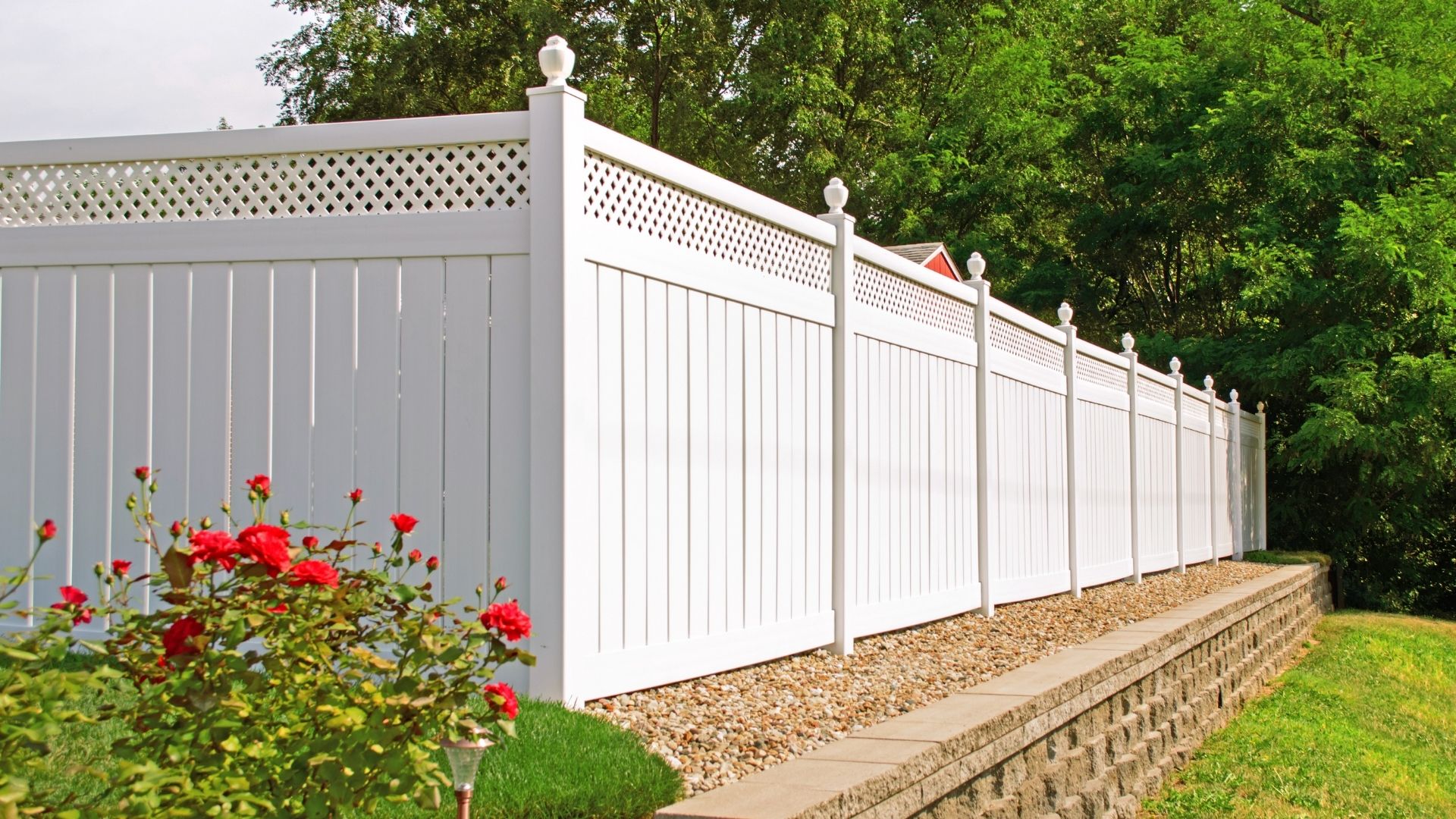 Price
Cost is one of the most important considerations when homeowners start to think about installing a fence. Up front, wooden fences are the cheaper option. Their installation costs are usually less as well. Many homeowners will choose it specifically for this reason. However, over time repairs to your wooden fence will start adding up. Vinyl may be the more expensive choice at first, but over time it will actually turn out to be the cheaper option. If you only plan to stay in your home for a few years, then repairs down the road won't matter so much to you. However, if you're adding fencing to your forever home, you're going to want a fence that is going to last just as long.
Durability
It is the durability of vinyl that makes it cost less than wood in the grand scheme of things. Because vinyl is stronger and more flexible than wood, it can better handle extreme weather and any impacts from debris that may occur. In more humid or wet climates, wood fences will eventually start to rot and warp. They could also be subject to rusting nails that may stain the surface or even pull free from the wood all together. Your wooden fence may even fall victim to termites. Because vinyl is a type of plastic, there are no chances of it warping, rotting, or being damaged by termites.
Maintenance
If you choose to stain or paint your wooden fence instead of letting it weather naturally, you will have to keep up with that maintenance. Your fence should be re-stained or painted every few years to keep it looking its best. Your fence will look its best after being freshly stained or painted, but that color will eventually fade. Vinyl fences are color and fade resistant, meaning they'll still look brand new long down the road.
Vinyl fences are much easier to clean than wooden fences. They usually only need a quick rinse with a hose or power washer. Because wood is porous, it will be more susceptible to mold and mildew. They may even require washing with some sort of detergent to combat this. If left untreated, your wooden fence could develop rot and any leaning posts or panels will have to be replaced.
Compared to vinyl, wood fences are much easier to repair. Although you should always leave repairs to the professionals, the handier homeowners could conduct some repairs to their wood fence. Vinyl, however, will always need a professional since it can be a bit trickier to repair. Vinyl fences come in sections up to 8 feet long, so even if you only have a hole or crack on the smaller side the whole panel will have to be replaced. Wooden fences will usually only need to few slats or planks replaced.
Aesthetics
Wooden fences have that classic look many homeowners want for their property. However, these days there are vinyl options that have the look and texture of real cedar. But you should keep in mind that your vinyl fence will most likely still look like vinyl, even when imitating wood. Another thing to keep in mind is that you cannot change the color of your vinyl fence. Wooden fences can be stained or painted to suit any changes in your personal style over the years.
Sustainability
If the wood used for your fence has been harvested correctly, then wooden fences can actually be much more sustainable than you might think. However, repairs and replacements can take away from this over time. Since vinyl fences do not need repairs as often they have the potential to be more sustainable. Unfortunately, when they do need to be replaced, it can be hard to find a recycling center that will take the damaged pieces. There are some vinyl fences on the market that are made of recycled materials now!
So which one is best for you?
In the end, whichever type of fence you choose to install will help to add security, privacy, and curb appeal to your home. If you've been won over by vinyl, Clarksville Fencing has a vast array of colors and styles for you to choose from. Have more questions about vinyl fences? Give us a call today at 931-647-5389 or send us a message on our website!