Although the American Dream always seems to include a white picket fence, this may not always be the best look for your home. Besides adding an extra layer of safety and privacy to your home, a fence can also add curb appeal. Different styles of fences will look better with different styles of home. So whether your home is an old fashioned Victorian, or sleek and modern, there's a fence for you.
Choosing the right style and color of your fence can be just as important as picking what flowers you plant and should complement your pre-existing architecture and landscaping. With all the different types and styles of fences these days, the options may seem overwhelming. Luckily, we've put together a list of considerations to help you make the best fence decision for your home.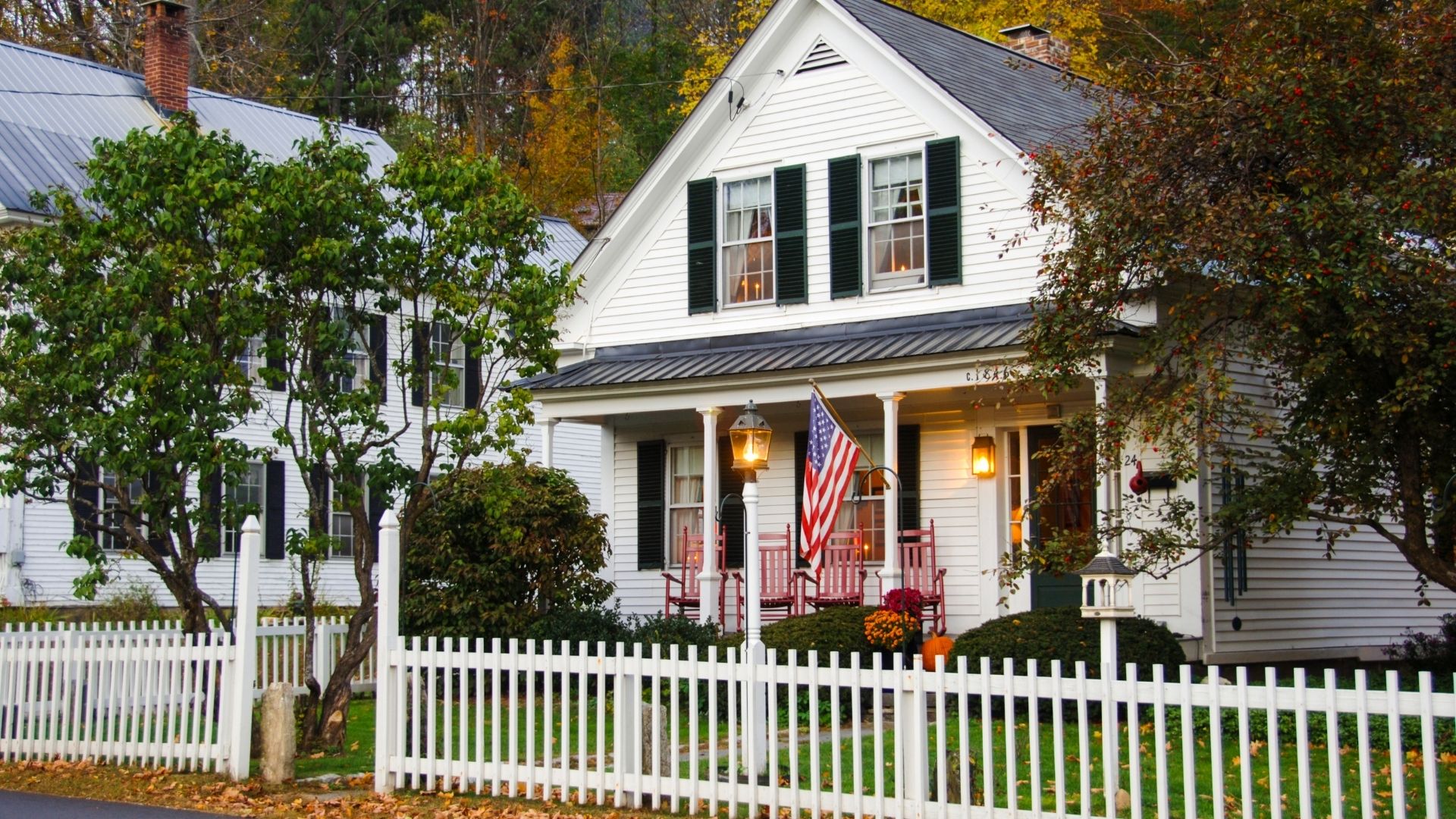 Texture of Your Home
The material homes are made of is just as varied as fences. From brick to vinyl siding, the texture of your home will lend itself better to different types of fences. The stateliness often associated with brick homes can be accentuated with a simple black aluminum fence. However, if your house has vinyl siding, you may want to have a vinyl fence to match it.
A classic white fence can complement a vast variety of different textured homes. The simpleness of it adds curb appeal to your home without taking away from any interest the texture of your home has, whether it be brick or stucco.  
Color of Your Home
If your home is darker in color, then you may want to lighten things up using your fence. A lighter colored fence can help to balance darker exteriors such as browns, greys, or greens. Vinyl fences are available in a myriad of neutral shades to compliment your darker home.
If your home is lighter, then the options are limitless. One of the best things about a lighter colored home is that it goes with virtually everything! If your home is a light neutral like white or beige, you can easily match your fence to it. However, you could also choose another color that would pop against the neutral background of your home.
Maybe your home is bright and colorful. If this is the case, then you don't need a fence to overshadow it. Instead, you can opt for a more neutral shade.
Color of Your Trim or Other Accents
Maybe you don't want your fence to match your entire home. Luckily, there are other directions you can go. You can focus on the accents of you home instead. If you don't want to match your fence to your siding, then another great option is having it match the trim. Matching your fence to the trim of your home ensures that everything is still coordinating without being quite as obvious as matching the entire house.
If you don't want to match your trim, another option is matching the fence to other accents on your home. If your home has shutters, whether wood or composite, you could match your fence to them. However, not all homes have shutters. If you have a deck in your backyard, that could be another option. If both your deck and fence are wooden, you can use the same stain on both or simply let them weather naturally. Composite decking is growing in popularity and can match your vinyl or composite fence. It is even possible to coordinate your roof and your fence. If you have a black or dark brown roof, you could get a fence to match this.
Other Considerations
When choosing the best fence for your home it can also be helpful to keep in mind what you want to focus to be. If you want your home or landscaping to be the focus of your exterior, then a simpler fence style may be the way you want to go. However, if you want the fence to be the focus, there are more intricate designs you can go with.
If you live in a neighborhood with an HAO, then there may be rules and guidelines in place that will help dictate what colors of fence you can have. Curb appeal is an important part of any home and you want to make sure you're making the best first impression you can.
Need Help Choosing?
Still unsure of what fence would best complement your home? Here at Clarksville Fencing we have a large selection of fence styles and colors for you to choose from. No matter how you choose to coordinate your fence to your home, we've got you covered. Give us a call today at 931-647-5389 or send us a message on our website!