Imagine being able to control who- and what- can have access to your property. With a residential gate, you can do just that! By installing a residential gate, you can quickly and easily have more control over your property's security. You can even increase your property value, lower your insurance premiums, and add to your home's aesthetic. Regardless of why you're thinking of installing a front gate, here are six important benefits you will enjoy: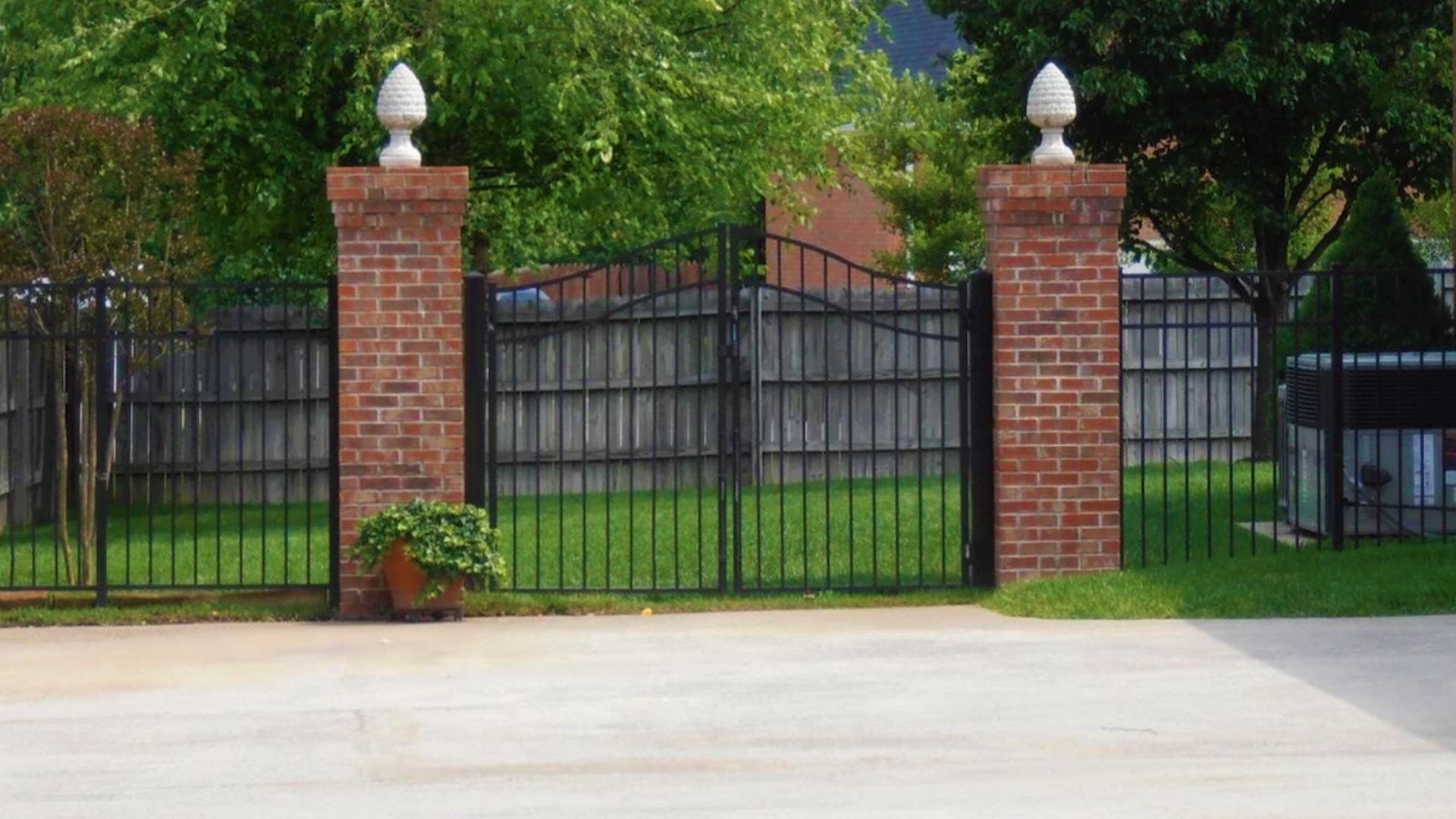 1. Privacy
Your privacy doesn't have to end where your fence does. With a residential gate, you can ensure the privacy of your entire property. Depending on how your home is situated and the type of gate you choose, it can keep prying eyes away from your driveway. This means that neighbors- or even potential burglars- aren't privy to your comings and goings from your home. If you have children that like to play or ride their bikes in your driveway, a gate will also keep prying eyes away from them.
2. Safety
A residential gate will also ensure the safety of you and your children. If they do like the play in the driveway, a gate will keep them away from the road. It can also keep your pets away from the road and any passersby. If you have a front gate installed on your property you won't have to worry about what your children and pets are getting up to while your back is turned. They'll be safely contained within your premises.
Not only can a gate help keep your children and pets in, but it can also keep potential threats out. This could mean a neighbor's dog that got free, anyone snooping around, or even wild animals. With the help of a gate, you won't have racoons rifling through your trash cans in the middle of the night.
3.Security
Thieves are more likely to avoid homes that look secure. Whether this is a sign in your front yard from your security company, a video doorbell, or a fence. A gate that is integrated with a new or already existing fence will add an extra layer of security to your property. Any potential thieves or burglars will not want to expose themselves by trying to scale either of these things. They'll protect your house from being an easy target for any potential threats. A residential gate allows you to more easily control who is coming on to your property.
4. Property Value
Not only is a gate going to offer you added privacy and security, it can also increase your property value. If your home ever goes on the market, potential buyers will appreciate the added security and convenience that a residential gate brings to the property. The addition of a gate will also increase your return on investment (ROI) if it ever comes time to sell your home. A fenced in yard is often one of the biggest selling points for buyers. The addition of a gate will make your home even more appealing.
5. Lowered Insurance Premium
Installing a residential gate can also lower your insurance premiums. A home with a front gate protects your property from intruders, minimizing the risk of vandalism or burglary. It also keeps your pets on your property, which will reduce liability claims such as third-party property damage or physical injuries caused by them. A more secure home costs less to insure and gives you more peace of mind.
6. Curb Appeal
A residential gate makes a great first impression. They're one of the first things people will notice when visiting your home or even simply driving by. We don't often think of driveways as being attractive, but a gate can easily enhance the style and features of your home. With all the different customizable options that are available, you can perfectly match your gate to your existing fence. Whether you want something simple or a design that's a little more elaborate, the beauty of the gate will only add to your homes curb appeal. Additionally, many of the materials used to make gates require very little maintenance once they are installed. Your gate can continue to look good year after year with almost no effort on your part.
Want to learn more?
At Clarksville Fencing we offer every type of material available for gates. If you are looking to match the fence you already have or want to install a fence and gate together, we've got you covered. From wood to steel and aluminum, we have the tools available to give you some peace of mind, while also making sure your house looks great! Interested in getting a quote? Contact us today!