For many, fall is the best time of the year. The temperatures are dropping, and the leaves are starting to fall. You may have your house totally decked out inside, or you may even have pumpkins on your porch, but how else can you show your festive spirit? If you have a fence, that can be the perfect backdrop for your fall decorations!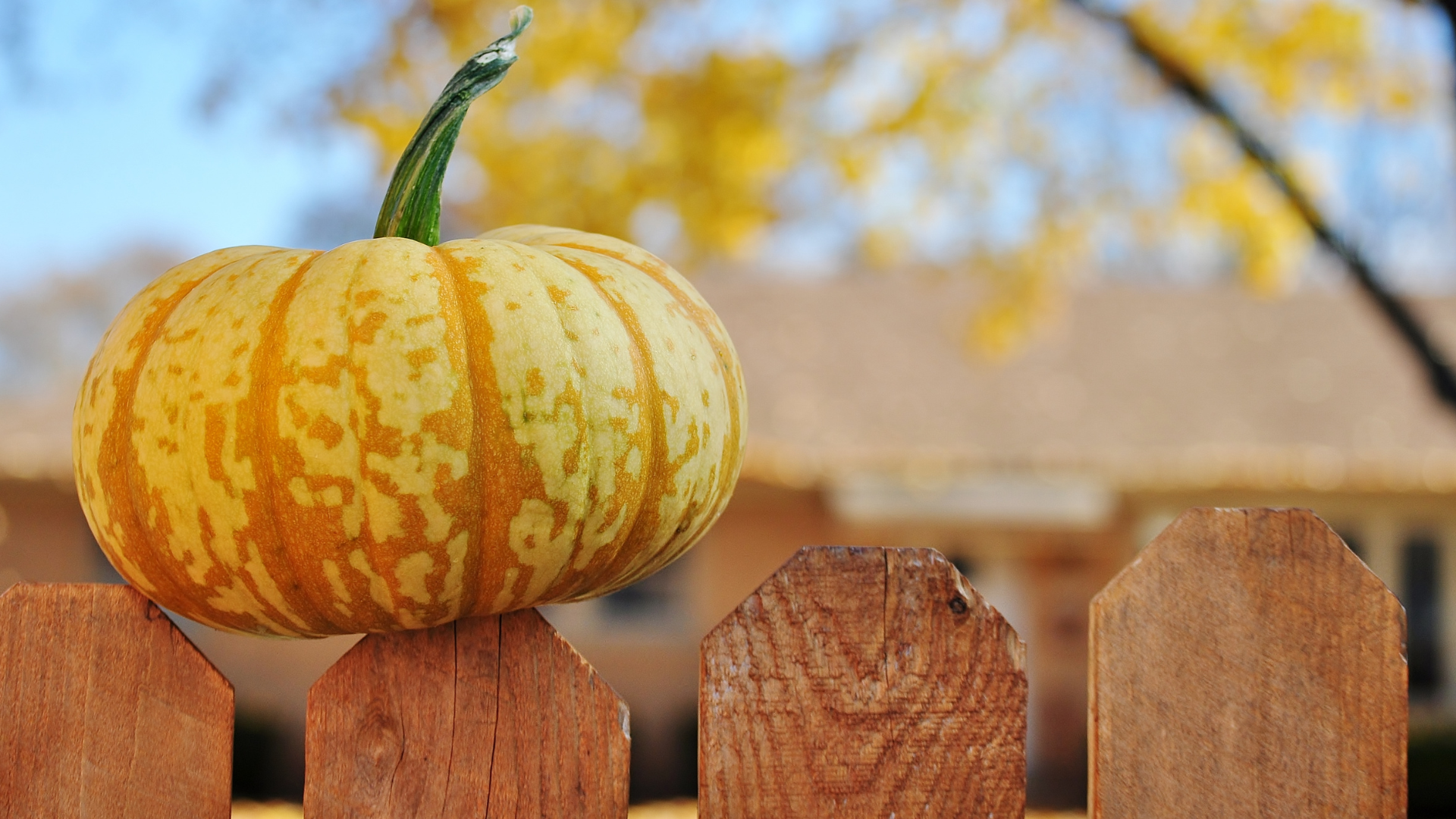 Wreathes and Flowers
Wreathes and flowers: not just for Christmas and summer. Now days, you can find decorative wreathes and flowers for any time of the year, not just the typical times you may think to decorate with them. Furthermore, wreathes of fake leaves and seasonal flowers can add a pop of autumn color to your fence. Just make sure you aren't hanging anything too heavy on your fence or drilling into it to install hangers. Instead, opt for hooks and hangers that can be placed over the top of your fence. They can be taken down at any time without any hassle and they won't damage your fence!
Fallen Leaves
If you have trees in your yard, you're going to have plenty of fallen leaves this autumn. Rake them into strategic piles at regular intervals along your fence. Not only is this super easy, but it will also bring some fall spirit to your fence. As a bonus, these leaves will add extra nutrients to your soil as they start to decay. However, fallen leaves can trap extra moisture, so make sure that the piles are not right up against your fence- especially if it is wooden. This could cause your posts to rot and become unstable.
Don't forget about your posts!
Your fence posts can be the perfect spot for a fun topper! You may consider adding mini pumpkins, or even hanging lightweight decorations from them such as ghosts as we get closer to Halloween. Additionally, your posts can even be the perfect place to drape lights or long garlands of fake leaves or flowers.
Want to install a fence?
Do you want to install a fence or need to replace your existing one? Fall and winter are actually a great time to do this! Because of the more moderate temperatures, fence contractors sometimes prefer this time of year to install a fence. And because it is considered the off-season they may not be as busy, and prices could even drop. If you want to install a new fence this fall or winter, request a quote from Clarksville Fencing today!