The American dream: a white picket fence.
For many, the simple style of the pickets along with its shorter stature are exactly what they are looking for to accentuate their homes. Originally used to keep livestock and chickens out of yards and gardens, picket fences have been used for centuries to add both security and beauty to homes. Is a picket fence right for you?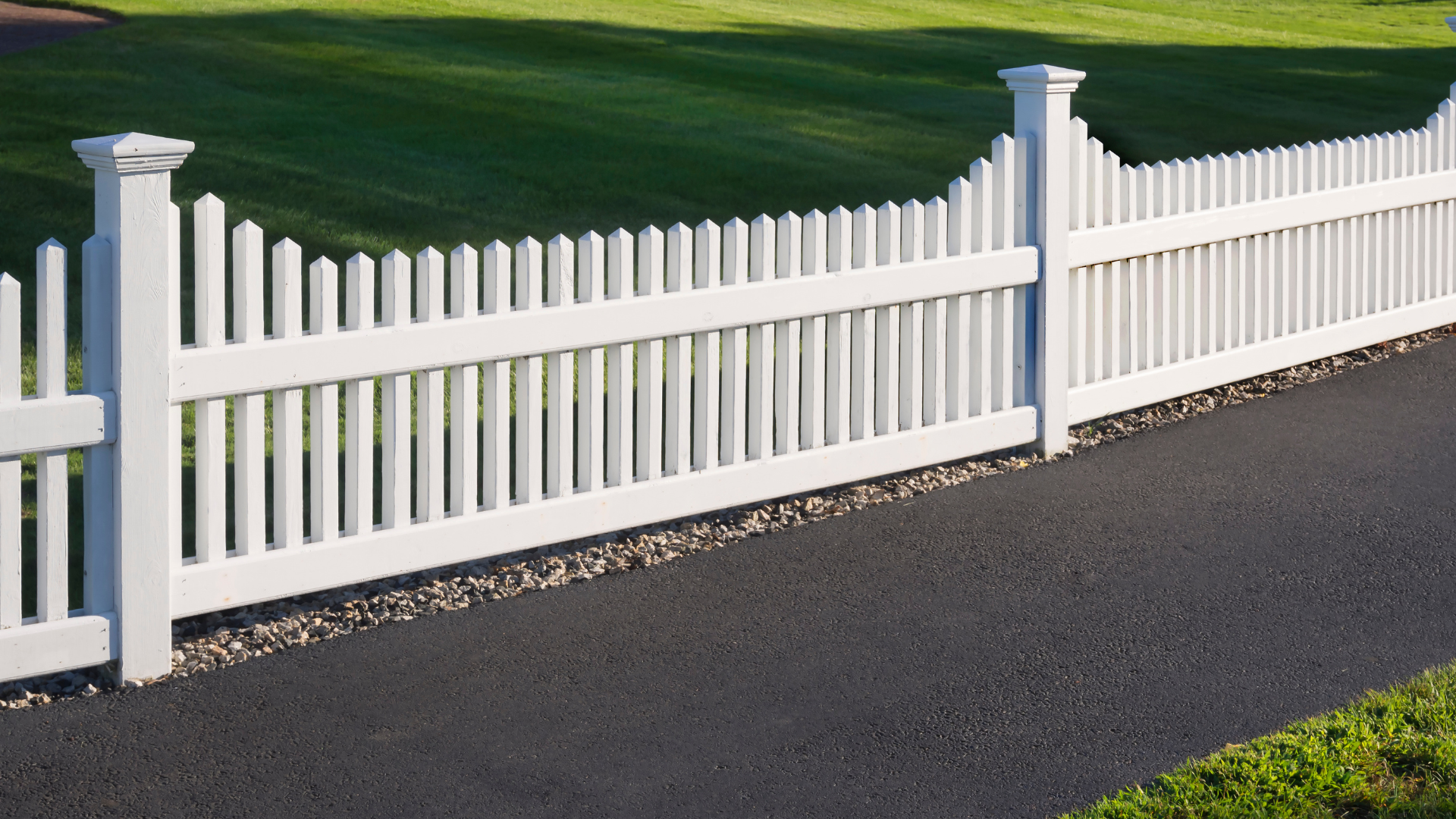 Classis Design
There's a reason picket fences have been in use in the Americas for the past 400 years or so. Their classic design is not only pleasing to the eye, but it can also help to accent your home. The places in between the pickets act almost as a picture frame: accentuating your well-manicured lawn or carefully tended garden. Because picket fences are more open and lower than other styles of fence, they allow you to show off the design of your home while also adding to its aesthetic.
Long Lasting
Although most people think of picket fences as being wooden, you can also get them in PVC and vinyl. Vinyl fences are well known for outlasting wood. Not only can they withstand the elements better, but they are also able to resist the adverse effects of UV sunlight. This means that their color will not fade. Additionally, they cannot develop rot- a great benefit if you live somewhere damp with high humidity. A picket fence is also particularly good if you live somewhere that experiences high winds. Because of the open design of the pickets, wind is able to move through the spaces without damaging the fence.
Low Maintenance
Whether you choose to install a wooden or vinyl picket fence, your maintenance is going to be relatively low. If it is wooden, you will need to repaint it every few years and replace damaged pickets are needed. However, if you have a vinyl picket fence, your maintenance is going to be practically nonexistent. Because the material is fade resistant and durable, the most maintenance you will have is hosing it down every so often to get off any dirt or lawn clippings.
Cost Effective
Because of their shorter height and open design, picket fences use less material than a lot of other styles of fence. This means that they are a most cost effective option for you. A picket fence is also relatively easy to install, bringing down your labor costs as well. If you decide to go with a more durable vinyl picket fence, then you will also be saving yourself the cost of any maintenance down the line.
Highly Customizable
Although the classic look is a white picket fence, you can realistically have it in whatever color you want- whether you are choosing to paint a wooden fence or choose from a variety of colors of vinyl. There are also different styles of picket you can choose from to get the exact look you want for your home.
If you are ready to install a picket fence on your property, request a quote from Clarksville Fencing today!