If you've been looking to install a fence or have ever done any kind of home improvement project, you've likely run across both the terms PVC and vinyl. PVC fences are extremely sought after because they are durable, require very little maintenance, and can even imitate the look of real wood. Although you will often see the terms used interchangeably or grouped together, is there a difference between PVC and vinyl? The short answer is: no, there is no difference. But in actuality, there are some differences.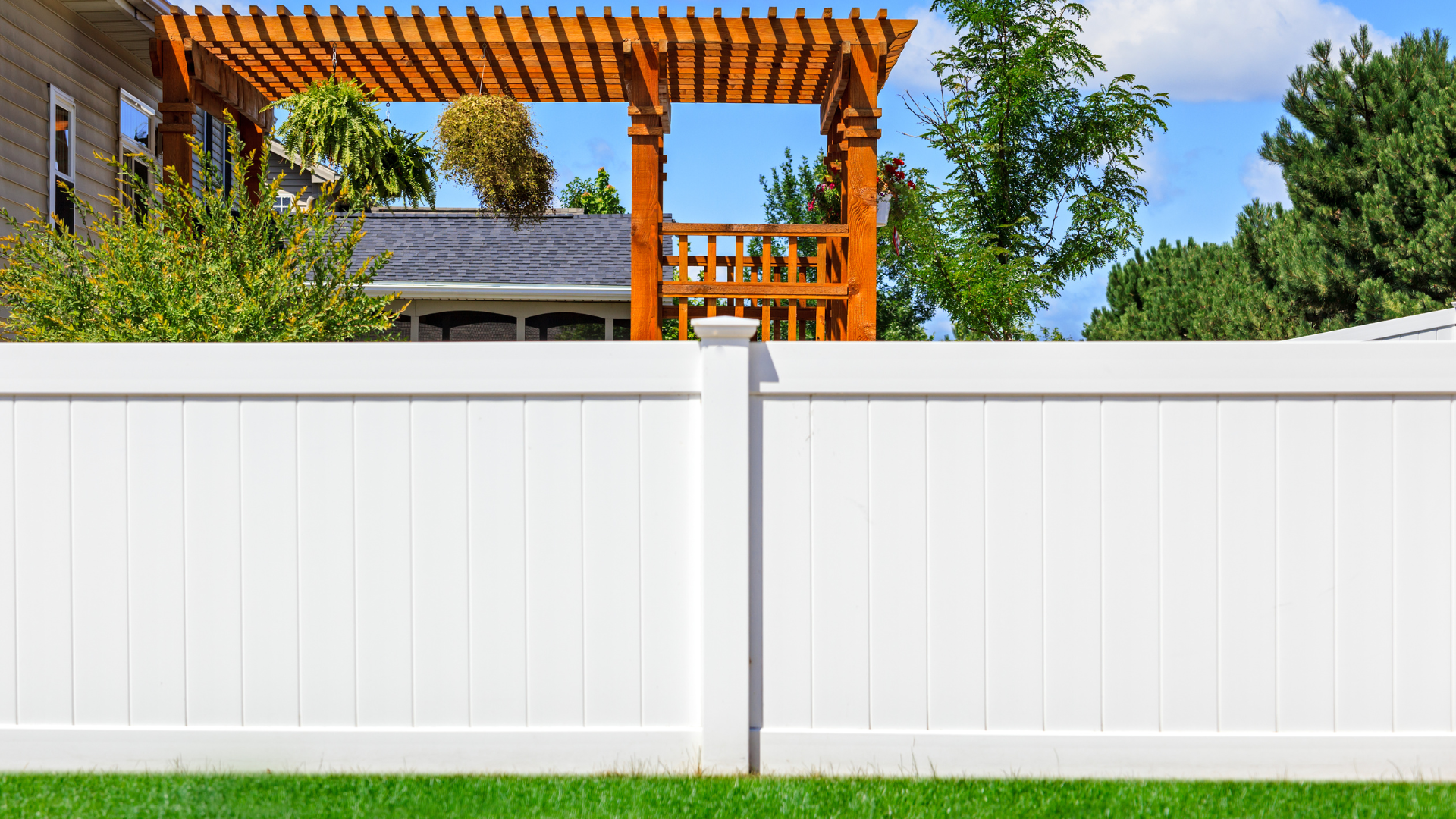 Vinyl
Vinyl is a type of plastic. In its base form, it tends to be more brittle, so different additives are used to make it stronger and more durable. There are actually many different types of vinyl that you come into contact with regularly. They include:
EVA- Ethylene vinyl acetate- used in wire coatings, films, and adhesives
PEVA- Polyethylene vinyl acetate- used in shower curtains
PVA- Polyvinyl acetate- used in paints and adhesives
PVB- used in safety glass
And of course, PVC
PVC, or polyvinyl chloride, is the most well-known type of vinyl. Anything marked as PVC has been modified with fortifying additives to make it stronger, more durable, and more resistant to UV degradation and the weather.
PVC
When people hear the term PVC, their minds often go straight to PVC pipes or plumbing. This might make you think that a PVC fence is made out of PVC pipes. We're sure there's some DIYs out there where this is the case, but typically it's not. This is part of the reason that the term vinyl is used for PVC fences. It tends to sound more aesthetic and lend to a more favorable impression. Because of its durable nature, PVC can be used not only for plumbing and fences but also for flooring. We've all heard of vinyl flooring, right? Sounds much better than PVC flooring.
The Key Difference
Not all vinyl is PVC, but all PVC is vinyl. However, in the fencing industry you'll find the terms used interchangeably. This is because when they say vinyl, they are referring solely to PVC, not any of the other types of vinyl. So rest assured, when you pick out your new vinyl fence, you are getting the durable, weather-resistant PVC. Clarksville Fencing has a large variety of PVC fences for you to choose from to best fit your needs. Request a quote today!