Whether it's for your home or business, railings can be an essential safety feature. Stairs, ramps, and porches or decks can quickly become unsafe without the right measures in place, especially for children and the elderly. Customers and prospective home buyers alike are paying attention to safety features more than ever. Not only that, but insurance companies often require homeowners to have railings or else they are put on notice and must install them in 30 days. If you're worried your railings could turn from a safety feature into a hazard, here are some ways to know when it is time to replace them: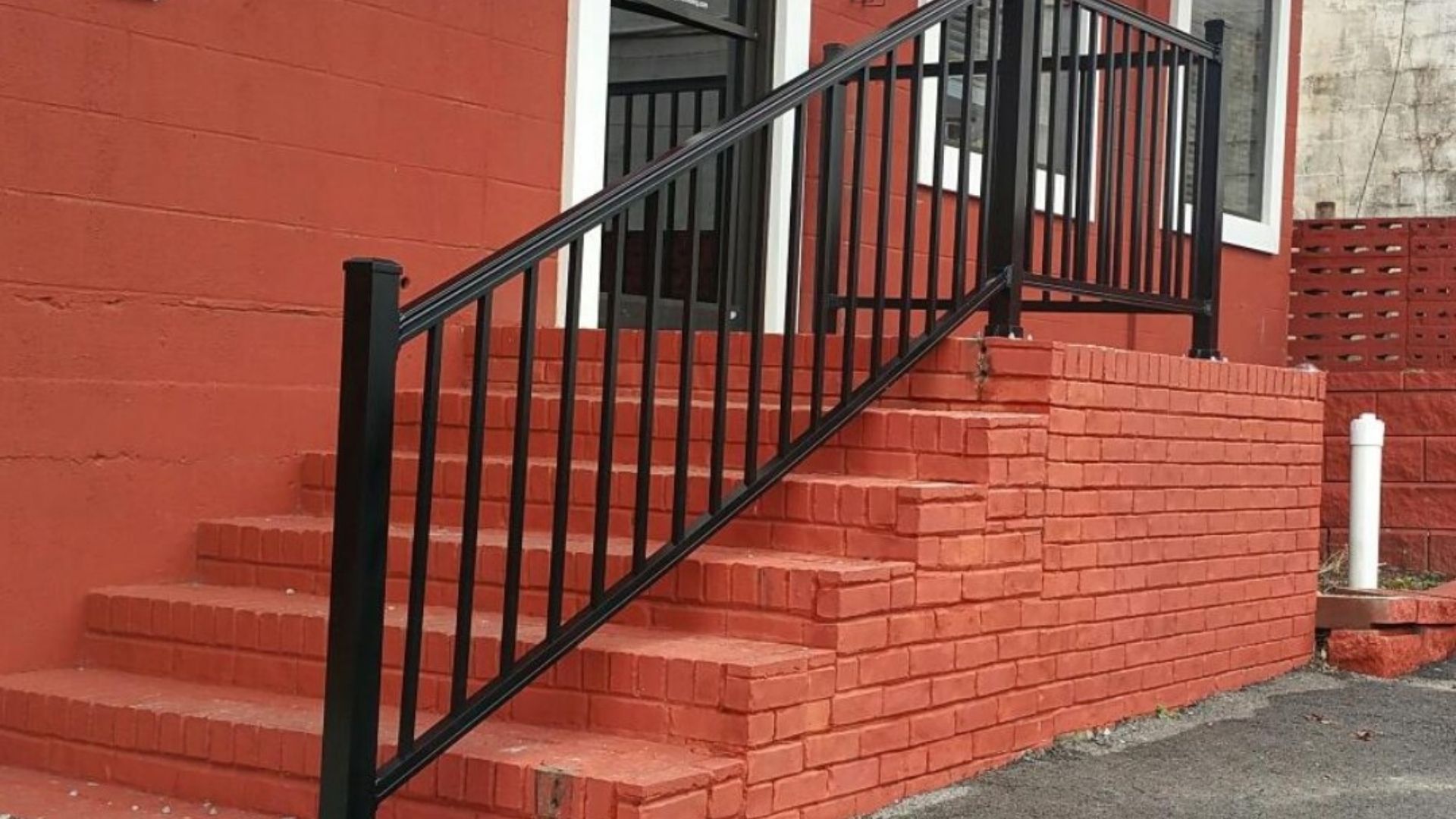 1) Visible Damage
If your railing is starting to show visible signs of damage it may be time for it to go. Whether it was damaged by inclement weather or time has taken its toll, railings with visible damage are an accident waiting to happen. It could be as simple as a splinter from a broken or warped wooden railing. But it could also be something far more dangerous like collapse.
Moisture penetration, sun exposer, and variations in weather can all cause your wooden railing to warp. If you notice warped wood at the bottom of your posts, this can mean that water is working its way in. This will compromise the structural integrity of the railing. If you have a missing or broken spindles or balustrades, this will weaken your railings. There is a fall risk for children who can fall through the gaps. Just like with a wooden fence, it is much safer to replace anything that is damaged before it's too late.
2) Wobbly/Unsteady
A railing that is wobbly or unsteady may be suffering from more than just warping. If your railings are wooden, then rot can cause this. However, if you are not noticing any rot or water damage to the wood, then corroded connections may be the cause. Not only can water damage wood but it can cause the screws or nails holding your railing together to corrode or rust. If you notice a white, powdery substance or rust stains on your railings, it's a sign the metal hardware is starting to break down. This hardware could be what's keeping your railings together. It could also be what is anchoring it to your deck or stairs. Either way, a wobbly or unsteady railing can be especially detrimental to children or any elderly who need extra support on stairs.
3) Pests
Where there is one termite, there are many. This is true both when it comes to your home and to your wooden deck or railing. If you notice one termite or carpenter ant or bark beetle, chances are there are thousands more nearby. Because pest issues rarely stay isolated, your best chance is to contact an exterminator as soon as possible. After the exterminator has come, it is best to have the entire structure inspected. Hopefully, only the wooden railing will need replacing and not any wooden deck or porch it was attached to as well.
4) Too much maintenance
Especially with wooden railings, there can be a lot of maintenance involved. To keep your wooden railings looking their best they need to be properly taken care. This includes staining, painting, or sealing them every few years. Maintaining your railings can also mean replacing any damaged or missing spindles. However, if you find yourself constantly fixing or re-painting your railings, it may be time to replace them with a different material.
Bonus: Benefits of replacing your railings
Just like with fences, the best time of year to replace them is actually during the fall and winter seasons. These also happen to be the times you'll need your railings more than ever, especially on stairs. If you've ever tried to walk on a slippery or icy set of stairs, you know that railings are a must. A new railing can also add curb appeal to your home. New railings are essential if you're looking to sell your home in the near future. They will show prospective buyers that you prioritize safety.
Railings can also add a protective barrier to your porch or deck. Railings ensure that your porch or deck furniture or decorations can't go flying away during inclement weather. They also help to protect your children and pets from wandering off to places they shouldn't.   
Request a quote today!
If you're looking to replace already existing railings or install new ones, Clarksville Fencing has a variety of materials for you to choose from. We offer railings in every type of material available for fencing. Request a quote today!