One of the biggest things families are looking for while house hunting is a fenced in yard. Fences are important because they can add privacy and security. They can keep both your family and pets safe. Chances are, your dog is a part of your family, and as part of your family you want to make sure they're happy and healthy. Besides going on walks, giving them baths, and making sure they're well fed, what else can you do? Having a fenced in yard is just another way to ensure the wellbeing of your dog.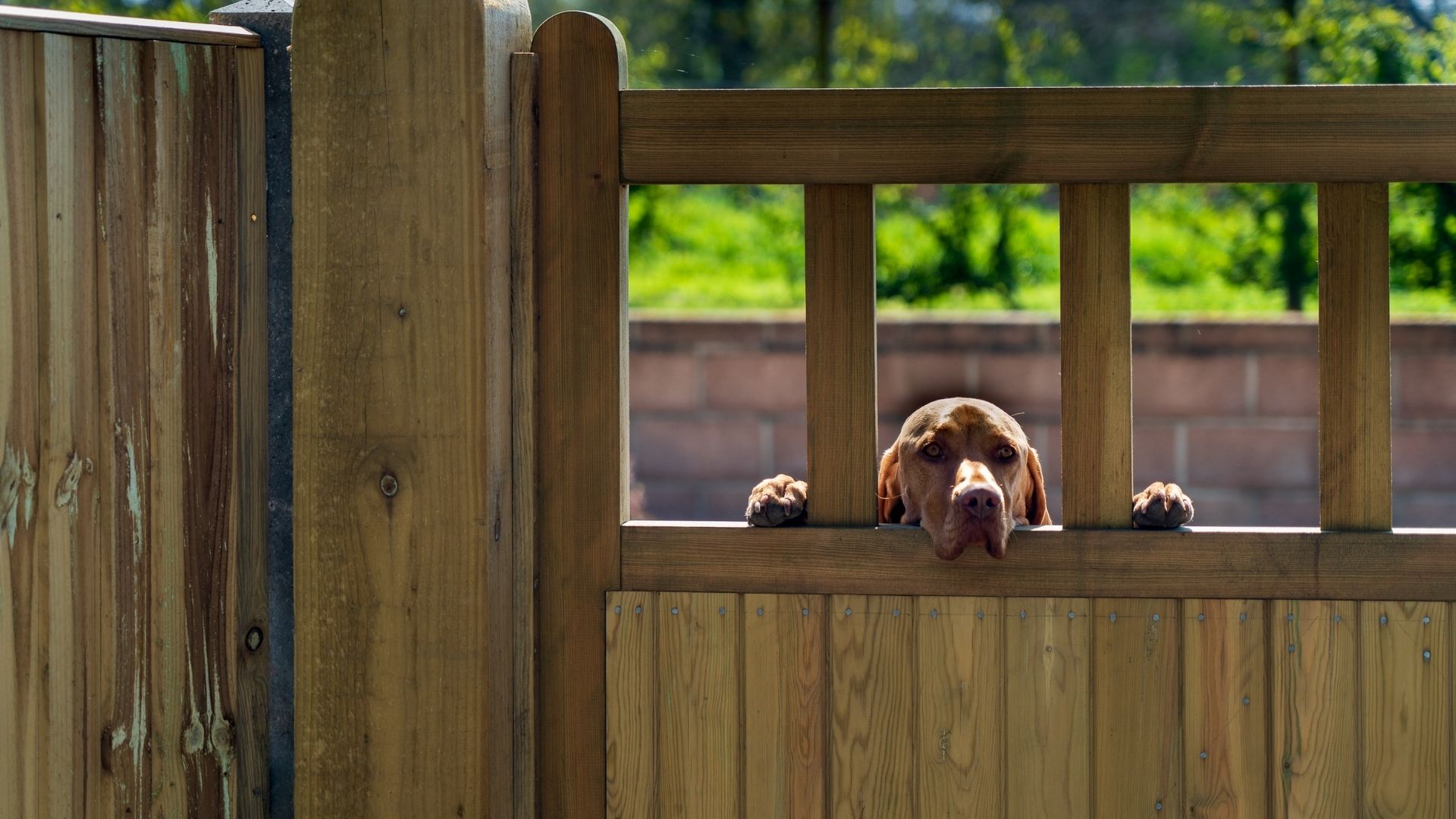 Your Dog Likes to Run
Younger dogs especially can have a lot of excess energy. A great way to help with this is letting them run. If you're an avid jogger, you could bring your dog with you, or even just take them on a walk around the block. However, that isn't always enough to get out all that pent up energy. You may think a chain or tether is enough, but the Human Society recommends against this. Chains and tethers can affect your dog both emotionally and physically if used continuously. Because dogs are social creatures, being tethered can cause them to become unhappy or even aggressive. And if your dog likes to run, a tether could stop them short, injuring them. They could even become entangled in the tether and be injured that way. 
If your dog loves to chase squirrels or bunnies, a fence can make sure your dog doesn't end up halfway across town chasing those pesky creatures. A fence can also help keep those creatures out of your yard- and your vegetable garden.
Your Dog Can Jump
Maybe you already have a fence but it is too short. If your dog likes to jump, a shorter fence may not be enough to keep them contained. It can be easier to replace a fence that is too short than to try adding extensions to the top. If you are considering getting a fence, you need to make sure that it is tall enough that your dog can't jump over it. This may not be such a problem with smaller dogs, but if you have a larger dog it is something to think about.
Additionally, no matter the size of the fence you want to install, it is important to make sure your dog cannot climb it. This could mean keeping objects away from it that your dog could climb, such as planters, bird baths, or even a small toolbox or toy bin. However, this could also affect the material your fence is made out of. Chain link fences can provide your dog with easy footholds.   
Privacy on Both Sides
We know dogs don't care about privacy, but it can be important to the homeowner. A solid panel fence can keep prying eyes out of your yard. Additionally, it can keep your dog from seeing out. This means less barking at squirrels, people, other dogs, you name it! This will help keep your dog a lot calmer and more relaxed. If your dog is easily agitated by other dogs or people, a fence will ensure that they remain blissfully unaware of your neighbor walking his dog on the sidewalk. This will also ensure that no biting accidents can happen. Whether it's your dog or a neighbor's, if there's a barrier between them then this eliminates any chance of a bite. 
Peace of Mind
Even if you don't have a dog, having a fence can give you peace of mind. It can be another layer of protection and security for your home. However, if you do have a dog, a fence can be just as safe as a watchful eye. With the help of a fence, you can relax when you're in your yard. Your dog doesn't have to be in view every second without you worrying what they are getting up to. If you're more relaxed, your dog will be too. If your dog happens to slip out the door, there's only so far they can get when you have a fence.  A fence can also be convenient. You no longer have to rely on a leash whenever you take your dog outside to do their business.
Happy Dog, Happy Home
Having a fenced in yard can go a long way to ensuring both your and your dog's happiness. If you are considering getting a fence, Clarksville Fencing will help you pick the right one for you and your dog. Request a quote today!