When your old wood fence has reached the end of its life, you'll have to decide what you want to do with it next. Your first thought might be just getting rid of it completely to make room for your new fence. If you are just getting rid of it, you'll need to know how to properly dispose of your old fence. But you might look at that pile of old fence panels and see a multitude of possibilities. So, what can you do with an old wood fence?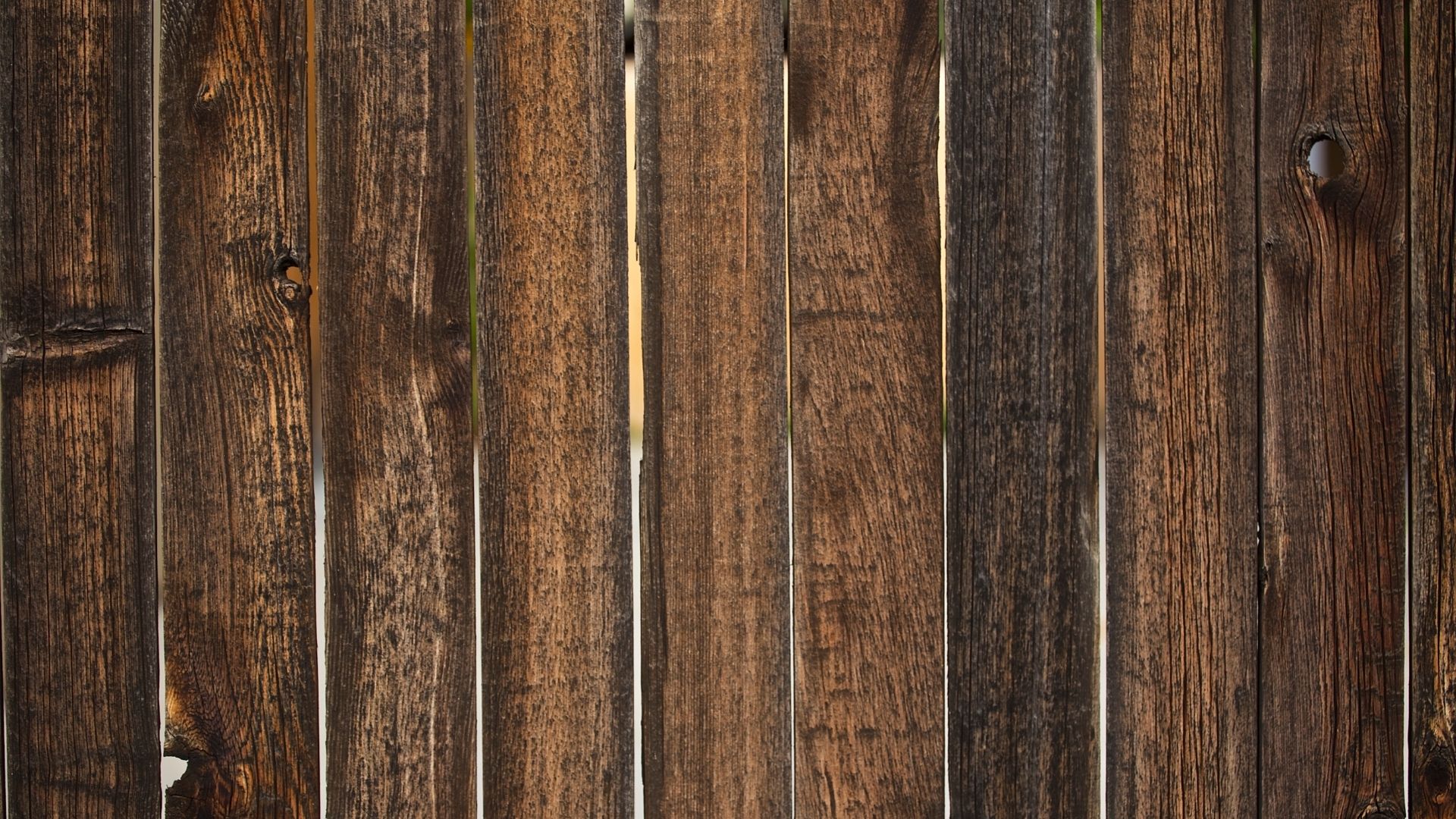 Fun DIYs
If you're handy with a set of tools, there are plenty of fun DIY projects you can make out of your old wood fence. Reclaimed lumber is a popular choice for a lot of DIYers but with lumber shortages, it might be hard to get your hands on it. Luckily, if you're getting rid of an old wood fence, you've got a pile of lumber waiting to be reclaimed! Not only can using the reclaimed wood from your fence save you money, but it can also add a rustic charm to whatever you're making. Instead of spending money on trying to make new wood look weathered and aged, your wood will already have a lovely, authentic patina. Whether you're looking to DIY something new for your living area or your outdoor space, we've got some ideas for you.
Inside
Adding reclaimed lumber to your indoor décor is a great way to add a touch of rustic charm. You can use it to make small accents around your home to bring a cohesive design to your living space. Whether in your main living area or a hallway or bedroom, reclaimed lumber is great for a variety of projects.
Headboard
Arranged either horizontally or vertically, using reclaimed fence boards as a headboard can bring a textural and visual interest to your bedroom. Just make sure you sand down any rough edges to keep your bedding from getting snagged.
Mirror
Maybe you only have small pieces of useable lumber from your old fence. In that case, you can cut them down to look like flower petals. Arranged around a circular mirror, you'll have an instant focal point.
Clock
Similar to the mirror, a clock made out of reclaimed fence wood can become an instant focal point in any room. Your clock can be any shape. You don't even need to have numbers if you want it to look a little sleeker. All you need is a DIY clock kit from your local craft store to make sure you're always right on time!
Coffee table
If you've got a lot of wood to work with, a DIY coffee table can be a great addition to your living room. Whether you want something more simple, or something that even has some included storage, there are a variety of coffee table styles to choose from.
Accent wall
If you're looking for something a little more intense than just a clock or coffee table, think about an accent wall. The possibilities are endless when it comes to an accent wall made out of reclaimed fence boards. You can arrange them vertically or horizontally. Or if you're looking for something a bit more visually interesting, you can even arrange them in a chevron or herringbone pattern.
Outside
Maybe you're not looking for any new DIY projects for inside your home. There are also great DIY projects outside to help add storage or even aesthetic appeal to your outdoor spaces.
Planter box
Reclaimed fence wood is great for making planters outside. Whether you want them small enough to fit on a table or you're looking to make a raised planter in your yard, old wood fencing is perfect.
AC unit cover
If you have whole panels intact from your old wood fence, they can continue their lives as a fence! Have a large AC unit next to your home that you're tired of looking at? Your old fence panels can be repurposed as a decorative cover to hide that ugly unit.
Fence sign
Looking for a fun and unique sign for your front porch? Use a couple of fence boards together and some paint to make a cute sign announcing your favorite season or holiday!
Bird house
The thinner width of fence boards is great for making bird houses! Just remember if you paint them, to make sure you're using nontoxic paint for any possible little residents.
Potting bench
If you love to garden, you may be in need of a potting bench. Not only does it provide great storage space for your tools, but it's a great place to tend to your plants.
How to Dispose of Your Old Fence
Maybe DIY isn't your thing, or maybe your old wood fence was too damaged to repurpose it. In that case, you'll need to know how to properly dispose of it. If you are using a fence contractor, they will be able to dispose of your old fence properly. However, if you are taking down the fence yourself, your local recycling center or transfer station should take any of the old material that you don't have a use for. It is important to recycle as much as you can. There is always a chance that someone else could find a use for materials that are disposed of properly, instead of just letting them go to waste in the trash or a landfill somewhere.
What should you do once you dispose of your old wood fence?
If you're disposing of your old wood fence, chances are you're looking in to installing a new fence. If you found your wood fence too much of a hassle to maintain and repair, there are different types of fence options for you! Contact Clarksville Fencing today to learn more.